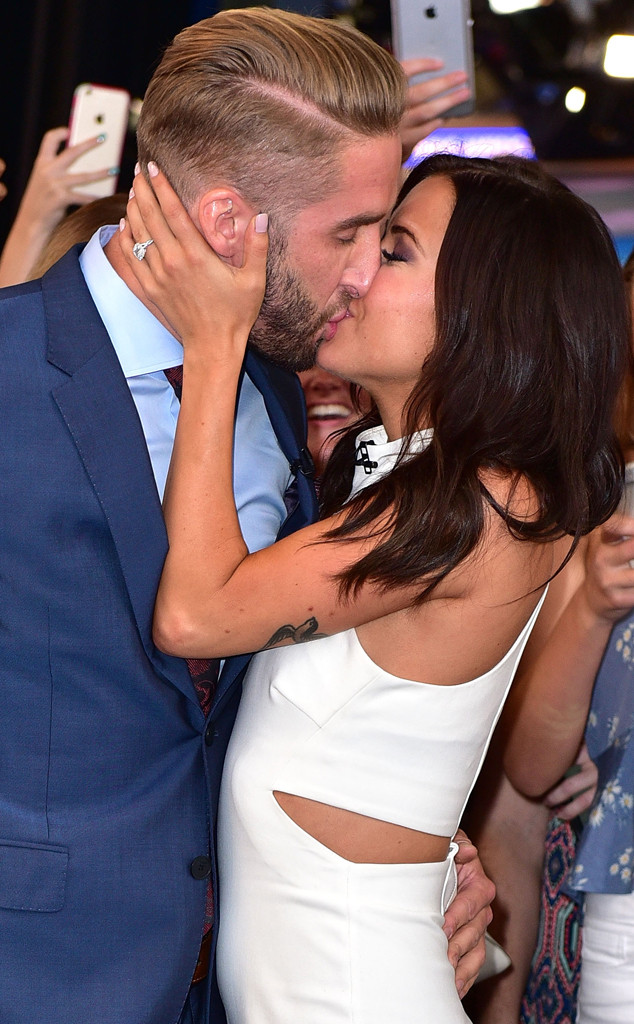 James Devaney/GC Images
If there's one thing Kaitlyn Bristowe's sure of, it's that Shawn Booth is her soulmate.
The newly engaged Bachelorette took to her personal blog to pen a heartfelt post about her fiancé, who was revealed as the winner of the reality show on Monday night.
"As if we all haven't done this enough already, but let's take a moment to gush over Shawn Booth," Bristowe began in her blog post appropriately titled "What I Love About Shawn" (she sent runner-up Nick Viall home in the finale which aired earlier this week). "From his romantic charm to his perfect hair, he's what I've been waiting for my whole life."
The brunette stunner continued, opening up about her parents' marriage and divorce, noting that "from a young age I was witness to what it was to love and be loved."