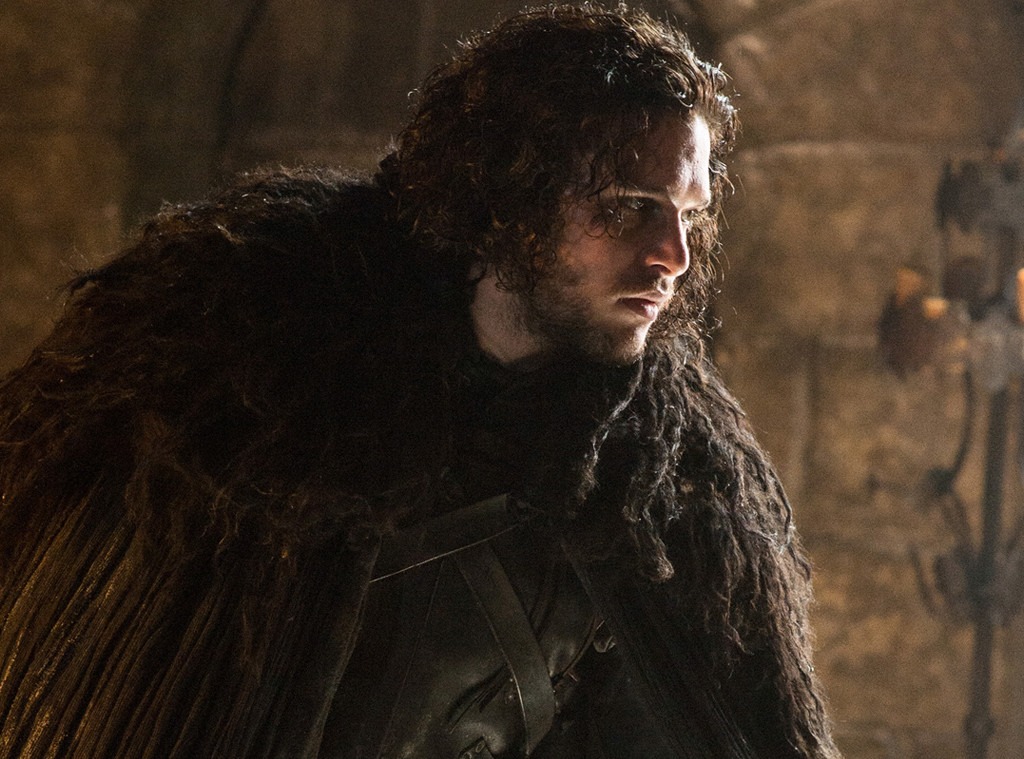 HBO
Another day, another "What is Jon Snow's fate?" update. You know the drill Game of Thrones fans, spoiler alert!
Jon Snow died—or "died" if you will—at the end of the fifth season. Producers said he's dead. Kit Harington, Jon Snow himself, said he's dead. Now HBO's president of programming, Michael Lombardo, is getting on the "dead" train.
"Dead is dead is dead is dead. He be dead," Lombardo told reporters at HBO's 2015 TCA summer press tour session. "Yes. Everything I've seen, heard or read, Jon Snow is dead."
But has he seen the photos of Harington sporting his trademark Jon Snow scruff and hair while hanging around Belfast, where Game of Thrones is filmed? Dining with Game of Thrones cast? Has he seen that?! There's lots of evidence that points to the return of Jon Snow…somehow. Maybe he's dead, but he's coming back some other way, so saying he's dead is actually true? We need answers. Here's what Harington had to say about this death. Or "death," depending on what camp you have planted your flag in:
"I had a sit-down with [Game of Thrones showrunners D.B. Weiss and David Benioff], we did the Tony Soprano walk [letting an actor know they're being whacked]. And they said, 'Look, you're gone, it's done.'... Quite honestly, I have never been told the future of things in this show, but this is the one time I have," he told EW. "They sat me down and said, 'This is how it is.' If anything in the future is not like that, then I don't know about it—it's only in David and Dan and George's heads. But I've been told I'm dead. I'm dead. I'm not coming back next season. So that's all I can tell you, really."
Lombardo also told the crowd Game of Thrones could be coming to an end…in a few years.
"I think 'seven seasons and out' has never been the conversation," Lombardo said. "The question is how much beyond the seventh season we're going to do. Obviously we're shooting six now and hopefully discussing seven. They're feeling like they're probably two more years after six. I've said before, I would always love for them to change their minds but that's what we're looking at right now."
He's also open to prequels. And so are we. Thank you.
Watch:
Sophie Turner and Maisie Williams Give "GoT" Scoop