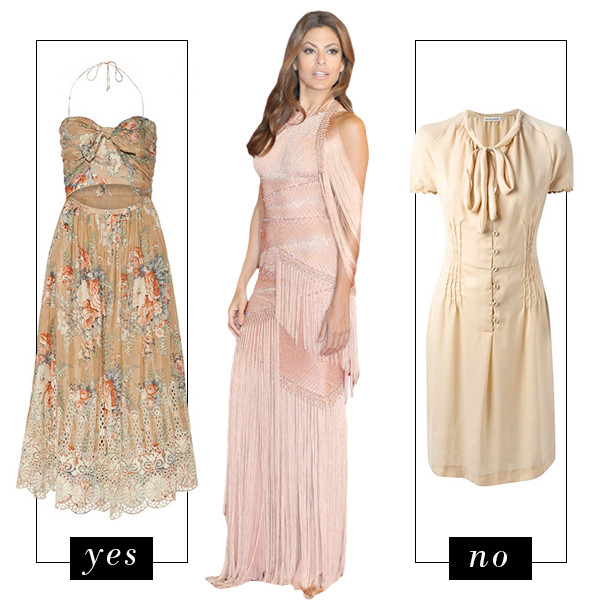 One of the biggest red carpet fashion faux pas? Wearing a skin-like shade that washes you out.
When it comes to wearing neutrals, everyone's skin is so different that it can be a bit perplexing to find the perfect beige or flattering cream for you.
According to style expert Amy B. Mizrahie, it's "less a matter of your skin color and more a focus on your tone," she said.
Basically, do you fall into the warm, neutral or cool-tone category?