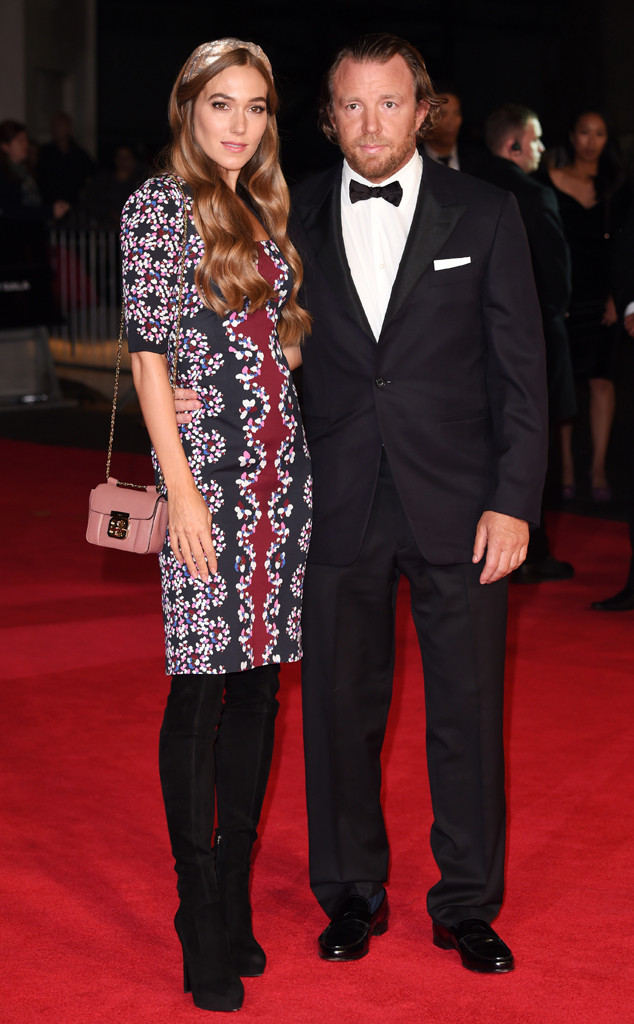 David Fisher/Rex/REX USA
Congrats to Guy Ritchie and Jacqui Ainsley!
The 46-year-old Snatch director wed his 33-year-old fiancée, a model, on Thursday at their country home in Wiltshire, England, after being engaged for more than two and a half years, according to reports by outlets such as Hello! magazine.
Friend Luca Calvani posted on Instagram a photo of the bride in her Phillipa Lepley wedding dress, a lace A-line gown with a long train. She wore a pink and white flower crown.
Ritchie, who recently directed The Man from U.N.C.L.E. and is currently working on the movies Knights of the Roundtable: King Arthur, has three children with Ainsley—son Rafael, 3, and daughters Rivka, 2, and Levi, 1.