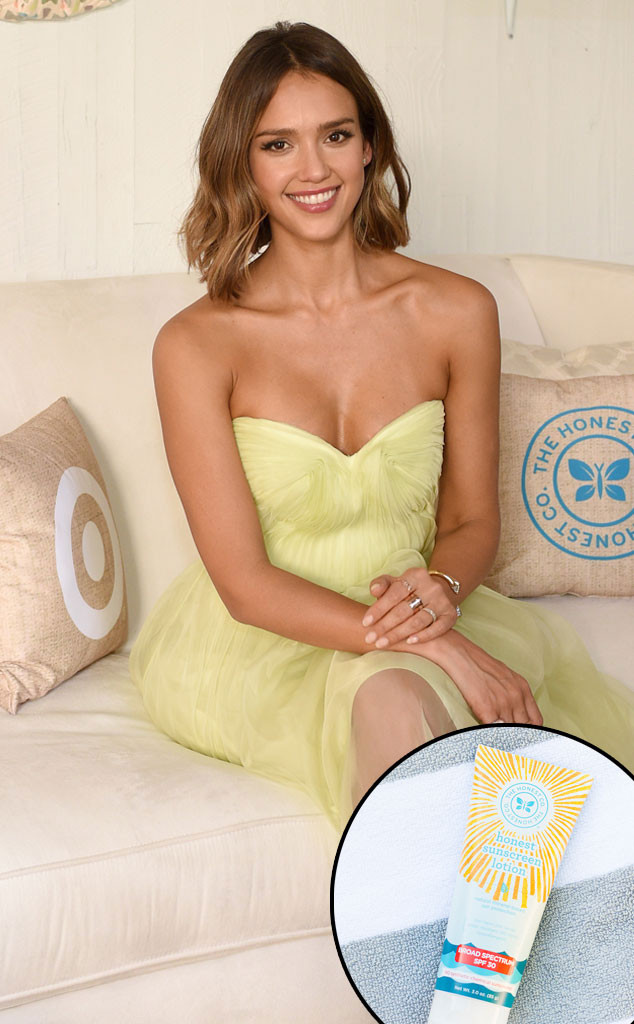 Stefanie Keenan/Getty Images for Target
Ouch! This one might leave a mark.
Jessica Alba's massively successful Honest Company brand has come under fire for a sunscreen that's allegedly not doing its job. Parents are reportedly complaining that the mineral-based SPF 30 formula has left their children with damaging sunburns and, yep, they want Jessica to know.
Mom Gretta Stabler told NBC 5 Chicago that even after applying the sunscreen liberally on her 6-year-old multiple times throughout a day in the sun, her daughter suffered from all-over burns.
"She got really burned on her arms, shoulders, legs face, pretty much everywhere. I was angry," Stabler, who purchased the product from a local Costco, said.
While Honest Sunscreen Lotion boasts a non nano zinc oxide formula free from the harmful chemicals usually found in SPF-rated products, NBC 5's investigation found that the company reduced the lotion's zinc content from 20 to 9.3 percent (the brand maintains that other ingredients were added to keep it effective).