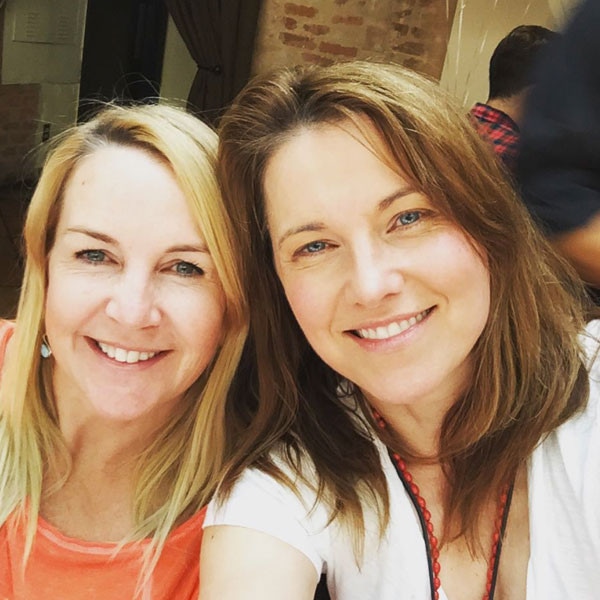 Instagram
Is there any feeling greater than seeing actors from one of your (now-canceled) favorite shows reunite? No, there isn't. Try and argue with me. Xena: Warrior Princess' Lucy Lawless and Renee O'Connor reunited and sent hearts a flutter.
Just look at them. Best friends 'til the end.
Lawless and O'Connor have never really been apart to reunite, they've kept in touch over the years and routinely did Xena conventions over the years. Could a greater reunion be on the horizon? E! News confirmed reports that a Xena: Warrior Princess reboot was in the works at NBC with no writer attached, but the show's original producers involved. But then Lawless took to Twitter and said it was a rumor.
"Sorry, friends! news of a #Xena reboot is just a rumor," she said. "I'd love it to happen one day but it's still in the wishful thinking stage."
Take that as you will.
However, Lawless has been quite open about wanting to play the title character again and let's face it, she should. The finale wasn't exactly fan-pleasing. Xena was left dead, Gabrielle (O'Connor) took up the chakram and continued Xena's quest to do good.
"So what? Technicality!" Lawless told Den of Geek about Xena's finale death. "No one really dies! Screw her head back on, it's a bit wonky, and she's got a really bad attitude since she's been in a box for 20 years, so they've got to get Xena's mojo back, and go and save the world somehow."
TV needs Xena back.
Now reports are NBC wants a younger Katniss Everdeen-ish Xena. Lawless has said she'd pass the torch down, but why does she need to? Look at them. Before you start the absurd argument saying "She's too old to kick butt as Xena," let me remind you: Lawless is 47. O'Connor is 44. On the big screen actors like Sylvester Stallone, 69, and Arnold Schwarzenegger, 67, are still playing iconic action characters. At 63 years old, Liam Neeson is the go-to man for movies involving lots of guns, gritty talking and revenge. James Bond himself, Daniel Craig, is 47. So that argument is not valid. Goodbye.
Whatever happens with Xena, at least we know Lawless and O'Connor are still pals. Xena and Gabrielle for life.
Watch:
TV's 9 Most Powerful Leading Ladies