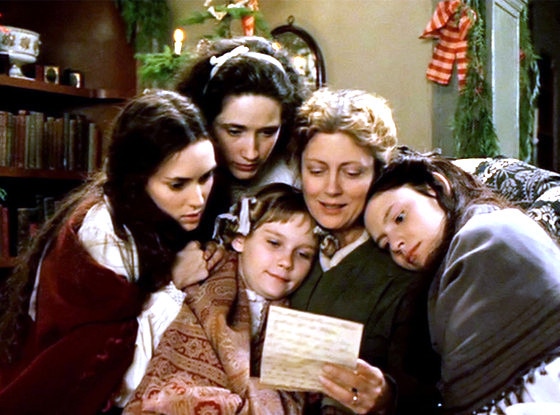 Columbia Pictures
In our new favorite WTF news of the day, 2016 could see the premiere of the most interesting new series in quite a while.
E! News has confirmed that the CW has a script in development that is described as a "hyper-stylized, gritty adaptation" of Louisa May Alcott's literary classic, Little Women.
Yes, you heard that right. "Gritty" and "Little Women" were just used in the same sentence.  
But wait—it gets better!
The script, written by Alexis Jolly, follows "disparate half-sisters Jo, Meg, Beth, and Amy" as they "band together in order to survive the dystopic streets of Philadelphia and unravel a conspiracy that stretches far beyond anything they have ever imagined—all while trying not to kill each other in the process." 
How has no one thought of Little Women set in a dystopia before?! 
Watch:
TV Stars Grill Their Bosses for Inside Scoop!