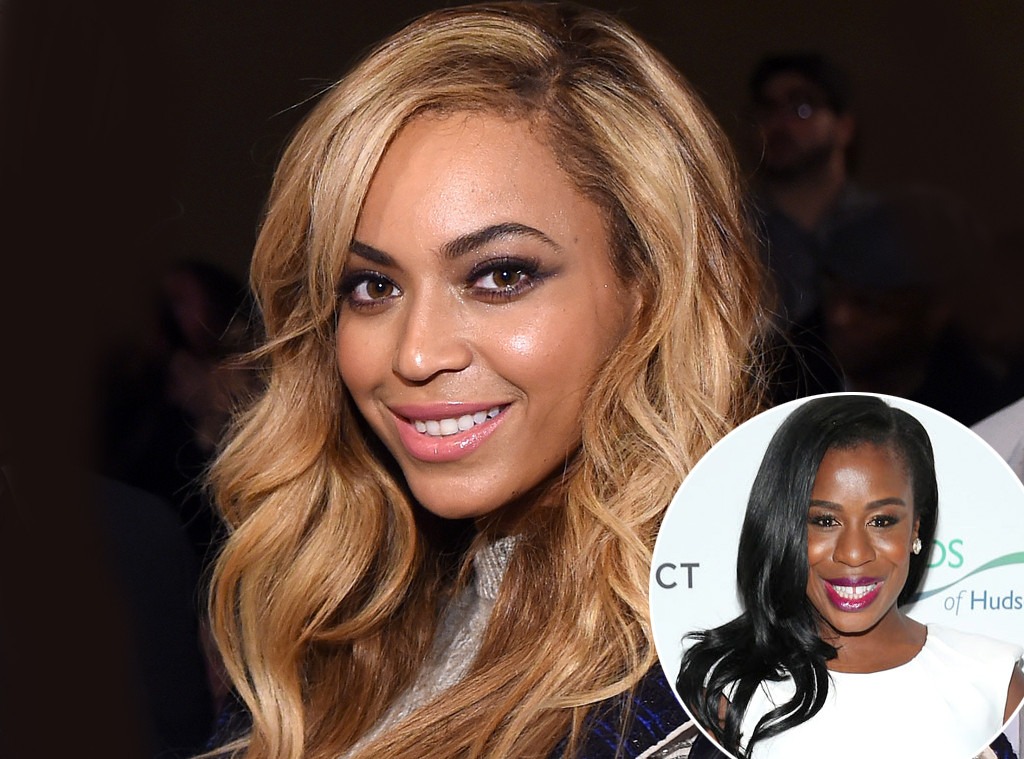 Getty Images
Hold the phone! 
NBC's production of The Wiz just potentially became more awesome than we could have ever dreamed, because Beyonce has been offered a major role. 
Not only that, but it's the best, most perfect role imaginable for Queen Bey: Glinda the Good Witch!
NBC is not commenting on the casting rumors. 
When the show debuted on Broadway in 1975, Glinda was played by Grammy-winning jazz singer Dee Dee Bridgewater, while the legendary and Grammy-winning Lena Horne took on the part in the 1978 movie. With a history like that, Beyonce's 20 Grammy awards (and status as the most nominated woman in Grammy history) would fight right in. 
This show was already going to be amazing, with both Mary J. Blige and Queen Latifah already signed on. Blige will play Evillene, the Wicked Witch of the West, while Latifah will be playing the infamous Wizard, which already sounds like a pretty good start to a cast. 
Even if Beyonce doesn't take on the role, she's not the only exciting name on the wishlist. Sources tell E! News that producers are also considering Orange is the New Black star Uzo Aduba for the part. 
The Emmy-nominated Aduba may not have won a Grammy, but she does have an incredible voice and would fit right in on a Broadway-style stage. Before she was cast as Crazy Eyes on Netflix's acclaimed prison dramedy, she was actually on Broadway, and even starred in the revival of Godspell from 2011 to 2012. 
You can hear a little bit of her incredible voice in the video below! 
While seeing Beyonce in a live TV musical does sound like quite the treat, we wouldn't be mad at all to see Aduba on that stage instead. In fact, can we get both of them up there? 
From Craig Zadan and Neil Meron, aka the team that brought you Smash, The Sound of Music and Peter Pan, NBC's latest live musical event is partnering with Cirque du Soleil and will become a Broadway revival in the 2016-2017 season. Aside from Blige and Latifah, original Broadway star Stephanie Mills, who originally played Dorothy, will be playing Auntie Em. 
The Wiz is an adaptation of L. Frank Baum's The Wonderful Wizard of Oz with music and lyrics by Charlie Smalls and a book from Brown. The show opened in 1975 and won seven Tonys. The musical tells the story of The Wizard of Oz, but with an "African-American/multicultural twist," NBC said in a release. Michael Jackson, Diana Ross starred alongside Lena Horne in the 1978 film.
The Wiz will air on NBC on Thursday, December 3. 
(E! and NBC are both part of the NBC Universal family.)