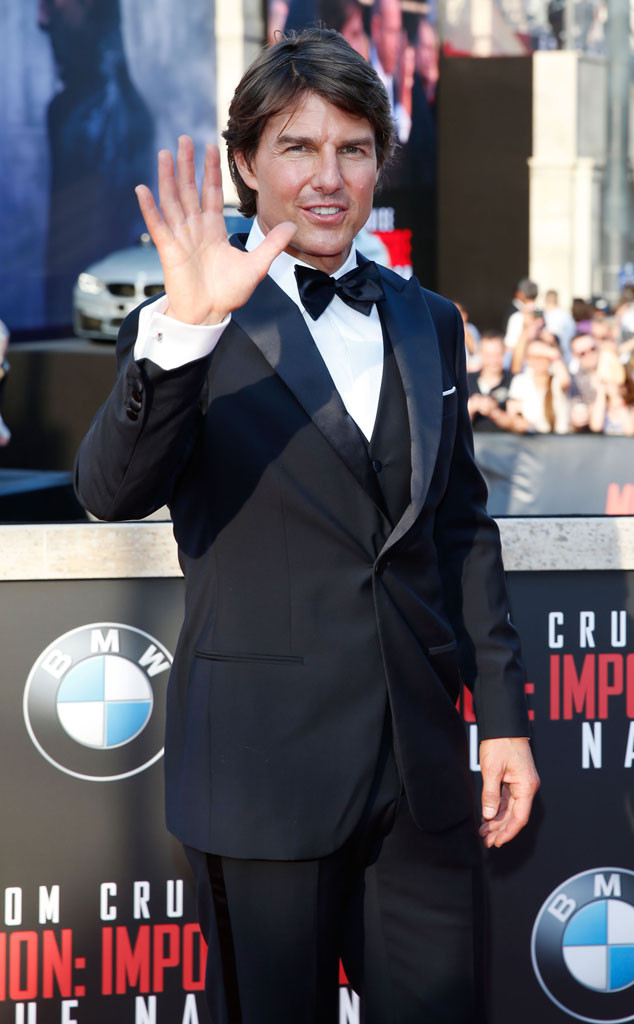 Luca Teuchmann/WireImage
Tom Cruise's new Scientology shroud is packin' heat!
A naked shroud of the Mission: Impossible star was recently unveiled to celebrate his 25th anniversary with the Church of Scientology. Artist Daniel Edwards assisted Cory Allen Contemporary Art in St. Petersburg, Fla. to create the unusual likeness of the movie star for a "pop-up Church of Scientology" near the religion's headquarters in Clearwater.
One particular feature on Cruise's nude shroud is turning heads: can you guess which body part we're talking about?!