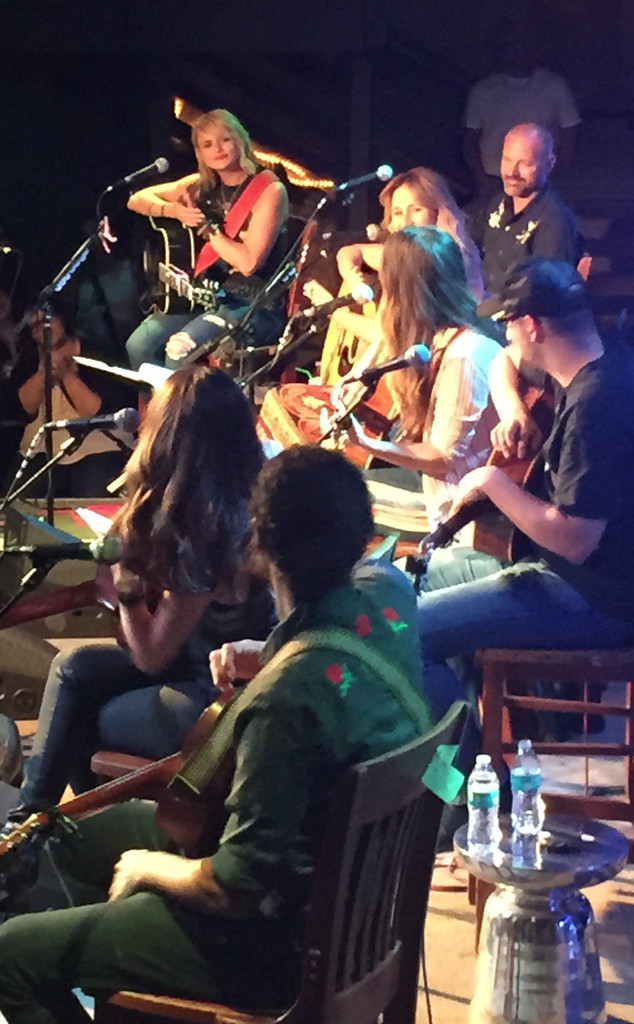 Miranda Lambert put on a brave face last night when she performed in Nashville, Tenn. just eight days after she and Blake Shelton announced that they are divorcing after four years of marriage.
The 31-year-old country crooner took the stage at 3rd & Lindsley, a Nashville club, a performed with a number of notable musicians, including Natalie Hemby and Jessi Alexander as well as Alexander's husband, Jon Randall during the round-table style show.
"She came out smiling but was very subdued. She was really nervous and even said so. She was very shy at first," an eyewitness tells E! News of Lambert. "A little later, she loosened up and started having a good time."
"You could tell she's got things on her mind but she was starting to have fun," the insider added, noting that Lambert was "very funny when she wanted to be."