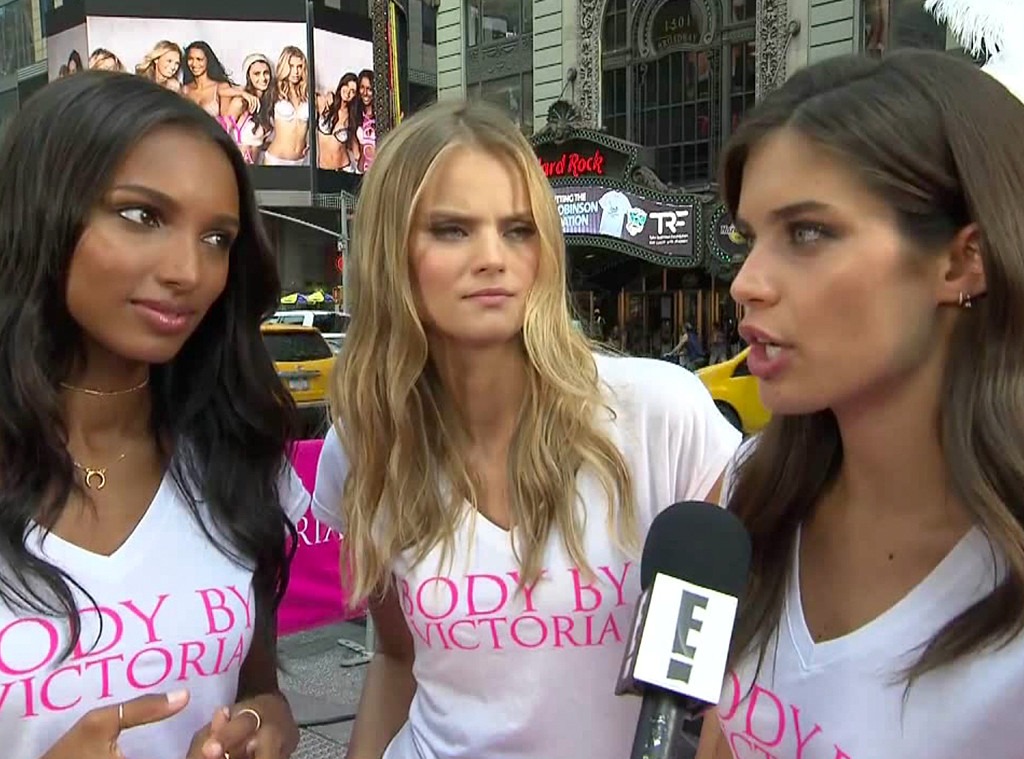 Even models get star-struck, just like us!
In fact, when E! News caught up with Sara Sampaio, Jasmine Tookes and Kate Grigorieva during the Body by Victoria Collection launch in New York City, and the ladies admitted that they were definitely intimidated when meeting some of the most well-known Victoria's Secret models.
"My very first job was actually with Adriana Lima," gushed Tookes. "So when I saw her moving I was like, take note, this is what I have to do."
Fair enough, ladies. When in doubt, just do whatever Miss Lima is doing.
Watch:
The Time When VS Model Sara Sampaio Gave Off "Creepy Vibes"
Tookes added, "When I see them shoot commercials, I pay attention and I watch old commercials to learn!"
Sampaio, the brand's newest face, also gushed about meeting her Victoria's Secret idols during a swimsuit shoot with Doutzen Kroes and Candice Swanepoel.
"I remember my first swim trip and I was filming with Doutzen and Candice and I think I was kind of giving some creepy vibes because I couldn't stop staring at them, because it's like these two women that I admire so much. I just remember, I couldn't stop staring!"
Sampaio added, "I was like, Sara, stop it. Shut it off, you're giving off creepy vibes."
Hey now, it happens to the best of us, right?