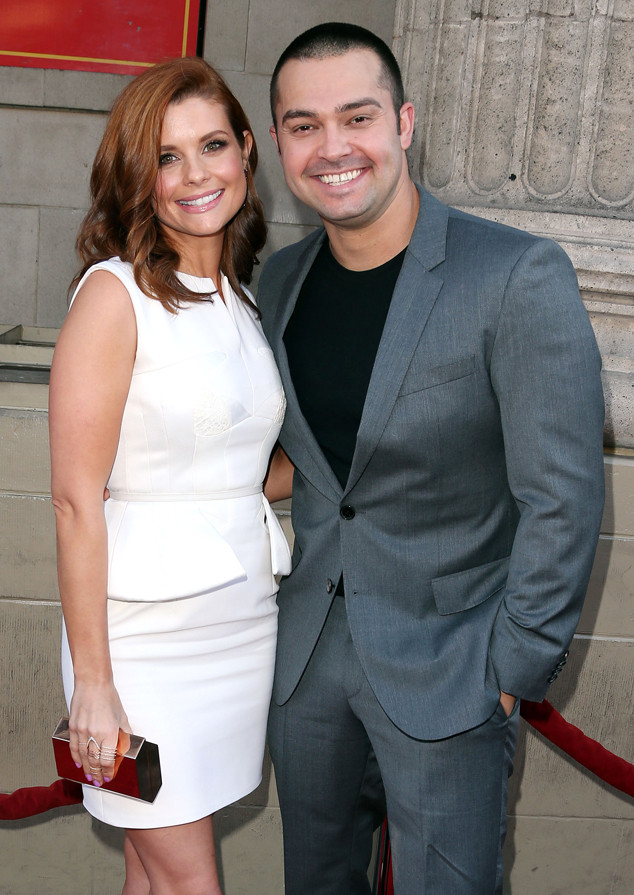 Frederick M. Brown/Getty Images
"Veteran" baseball wife and actress JoAnna García Swisher had no problem opening up about what goes on in the bedroom with husband Nick Swisher!
Appearing on Watch What Happens Live Monday, JoAnna García participated in a classic Andy Cohen game, "Nick Disher." Of course, the majority of the questions Cohen asked had to do with the Reba alum's bedroom life with her hunky MLB husband.
When asked if she finds his baseball uniform to be a turn on, she admitted yes, but when he tried to dig deeper by asking if she brings it into the bedroom, she quipped, "I take it off into the bedroom."
Ooh la la!
Her willingness to answer his questions only prompted the Bravo host to ask even more invasive questions, like whether victory sex or loss sex is better.
"Drunk sex is the best, but victory sex is nice," she answered.