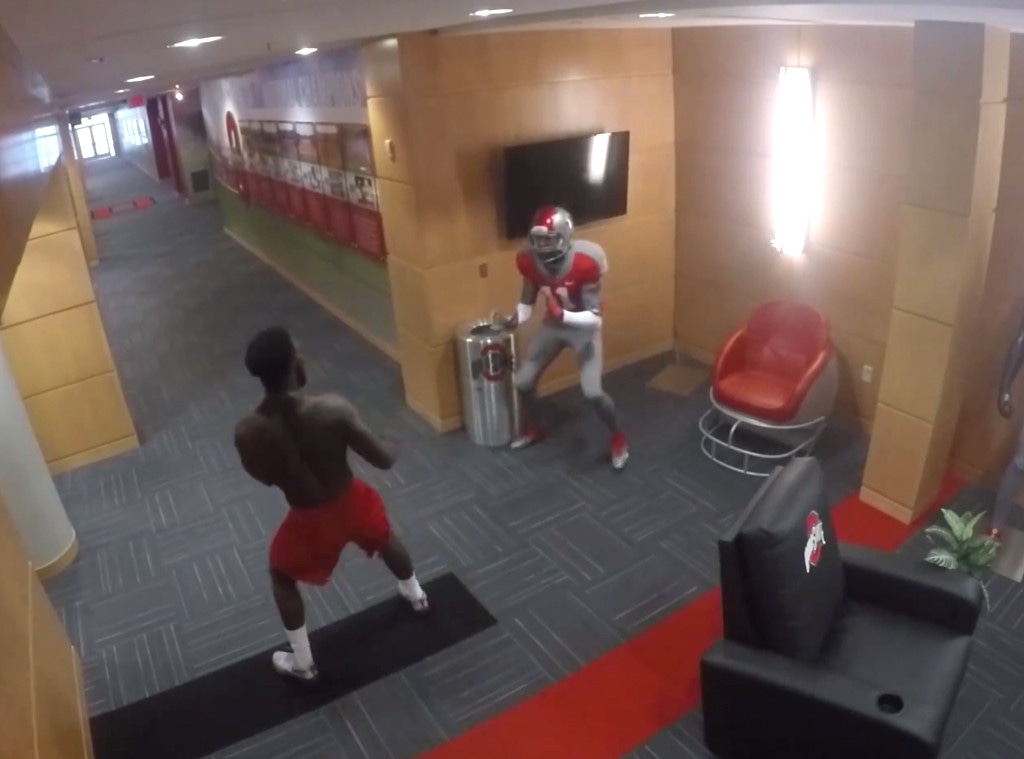 YouTube
Who knew the Ohio State Buckeyes were big Ellen DeGeneres fans?
The college football team had some fun hilariously scaring teammates with a dummy prank in the hallway of their athletic center recently.
In the video, which was shared on YouTube Monday, players walk by what appear to be mannequins dressed in gear and uniforms but are friends lying in wait.
They train these guys to deal with surprises on the field—not when you're half-dressed and it's not game time!
Several players are startled when the dummies come alive, and Damon Webb's parents even get in on the fun.
The best reaction, by far, is quarterback Cardale Jones. He doesn't just take a knee, he falls over a chair and onto the floor laughing.
We're not sure how this drill will prep OSU for a new season, but it looks like they're definitely keeping these players on their toes!
Speaking of football, find out what NFL star J.J. Watt had to say about finally meeting his celeb crush Jennifer Aniston...
Watch:
J.J. Watt Goes Gaga Over Jennifer Aniston