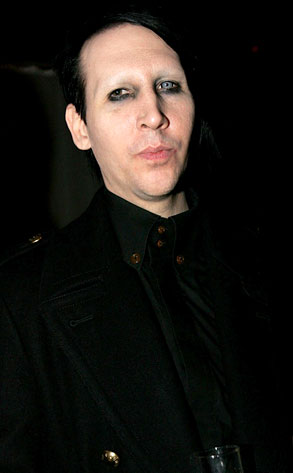 Andreas Rentz/Getty Images
Jennifer Hudson has done it. So have Bruce Springsteen, John Legend and Barbra Streisand.
We're talking about performing for Barack Obama.
Now comes a claim from Marilyn Manson's ex-girlfriend Evan Rachel Wood that the wacko rocker and his bassist Twiggy Ramirez were asked by the Obama camp to perform in support of the campaign.
Problem is, it doesn't sound like such a request was ever made. At least according to an Obama spokesperson who quickly shot down Wood's claim, responding in an email, "That is not true."
So what did Wood have to say about the supposed offer?