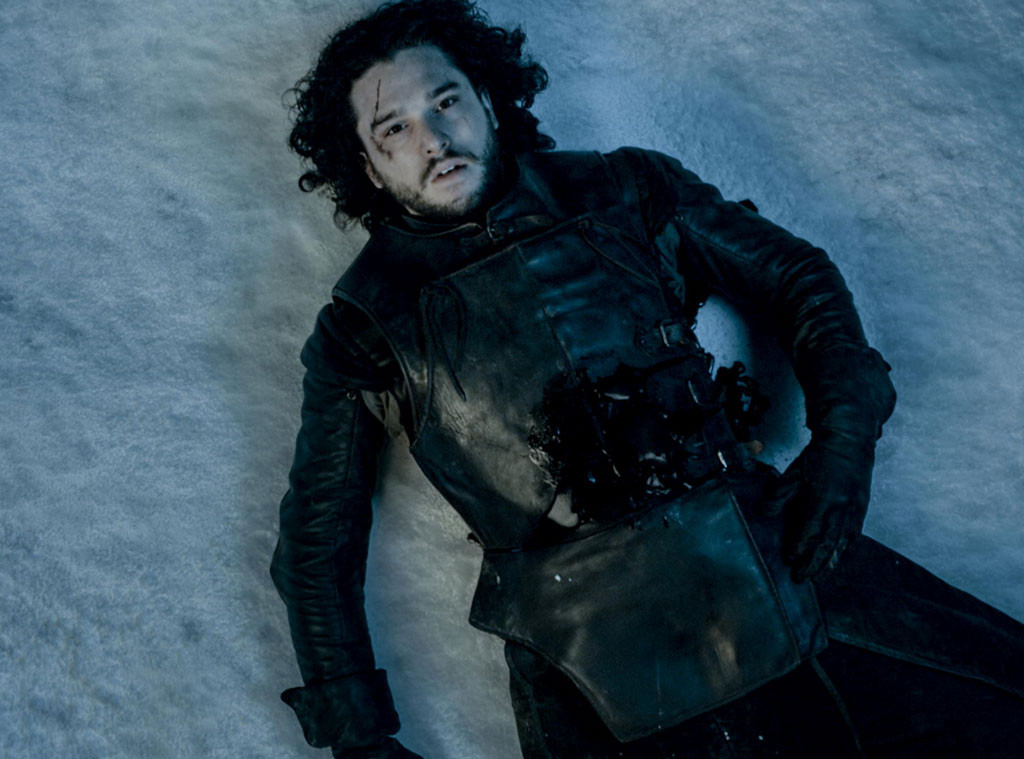 HBO
Trying to keep Game of Thrones spoilers under wraps? You know nothing, HBO!
Or do you know evvvvverything and you're pulling one over on us? The hunt for real answers will surely drive us insane.
Still, the evidence appears to keep mounting that Jon Snow's (Kit Harington) fate is not what we thought it was at the end of the season five finale. 
This needs no spoiler alert anymore because if you're not caught up on Game of Thrones season five by now, then you probably never will be. But Jon Snow was stabbed, apparently to death, in the latest episode, and we'll never ever forgive The Night's Watch and the worst child on television (Olly).
Now, the latest: According to Pedestrian, HBO sent out an email promoting their "Honour The Fallen: The Memoriam Collection" toys. Basically, it's a sale of toys for dead characters on the show...and there wasn't a single mention of Jon Snow in the dearly departed list. If HBO isn't mourning the Lord Commander's death, then why should we? The toy sale included several now-dead characters, including (spoilers) Joffrey, The Hound, and Oberyn Martell. 
So we can now officially hopefully declare that even if Jon Snow died after being stabbed repeatedly by his traitorous Night's Watchmen brothers, he's not gone for good from the show.
And of course we can't forget Exhibit A: Kit still hasn't cut off his Jon Snow hair, despite him previously saying he would cut it off as soon as he was killed off the show. 
And also Exhibit B: Kit's been spotted near the Game of Thrones set in Belfast. So unless he's just visiting his friends who are still alive on the show, we're pretty sure that means there are more Jon Snow scenes in our future. 
Please join us in our denial for the rest of the nine months while we wait so impatiently to be proven right in season six.
In the meantime, we really want a Kit Harrington Live Hair Cam to be a thing....
Related:
Alfie Allen Wants Jon Snow Back on "Game of Thrones"