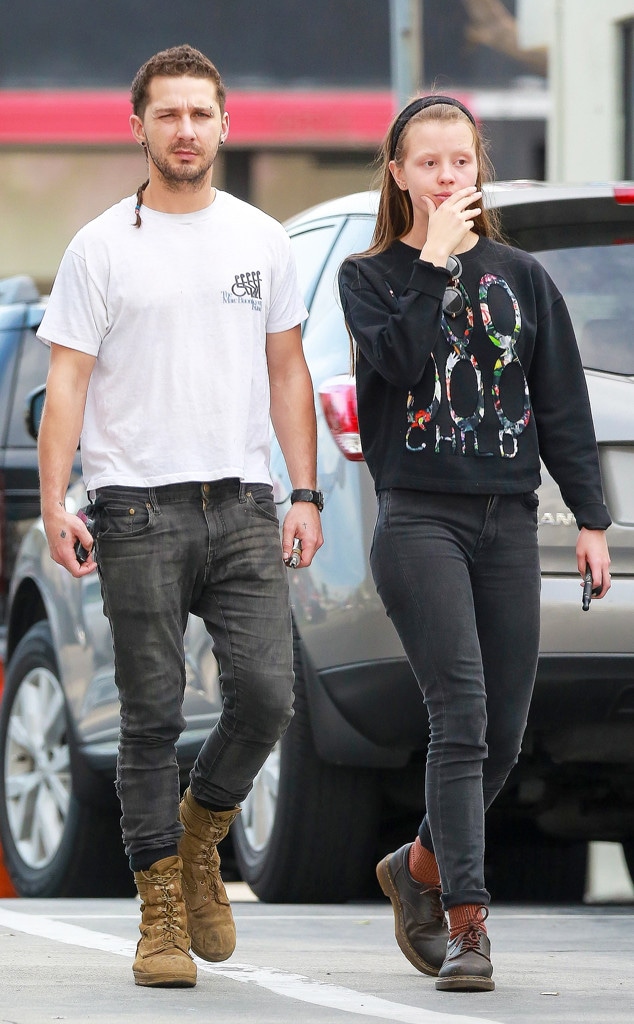 W Blanco/AKM-GSI
Shia LaBeouf and girlfriend Mia Goth got into a huge fight in Germany Friday night, and video footage obtained by Entertainment Tonight shows it was very intense.
In the video the couple is seen yelling at each other outside of a taxicab near a hotel, where the 29-year-old actor can be heard threatening to get physical with his girlfriend. "I don't wanna touch you. I don't wanna be aggressive. This is the kind of s--t that makes a person abusive," LaBeouf tells Goth.
After the Even Stevens alum walks away, he meets with some unknown people who offer to drive him to the airport. Upon entering their car, 22-year-old Goth takes his backpack and asks him not to leave. But a visibly angry LaBeouf repeatedly asks her to give it back.
The video then cuts to LaBeouf driving away with the group of people he met, backpack in tow. Even though he was seen putting his hands up as Goth approached him earlier, it seems that had he stayed the fight might have escalated into something further as he tells the people in the car, "If I'd have stayed there, I would have killed her."
The rest of the car ride to the airport involves LaBeouf trying—and failing—to FaceTime actress Megan Fox. He then starts to smoke and proceeds to have a conversation with the anonymous men about guns. When one of the locals says he doesn't have a gun, LaBeouf replies, "That's not normal, it's Europe."
When they finally arrive at the airport, LaBeouf tells them that he is heading to Texas, but doesn't say why. He does, however, tell them they've become permanent friends and to reach out to him if they ever find themselves in Los Angeles.
Watch:
Shia LaBeouf Likes Social Media "Company"
"This is a contract. You come to Los Angeles, I'll pick you up in my car, you come and stay at my house," he tells his drivers.
E! News has reached out to LaBeouf and Goth's rep for comment.
Goth and LaBeouf have been romantically linked since 2012 after meeting onset of Nymphomaniac. Rumors swirled in March that the couple was engaged after the actress was spotted wearing a large diamond ring on that finger. LaBeouf has had a rocky couple of years, having been arrested for disrupting a performance of Cabaret and putting on a tear-filled performance art exhibit at a Los Angeles gallery. He later admitted he was going through an "existential crisis."