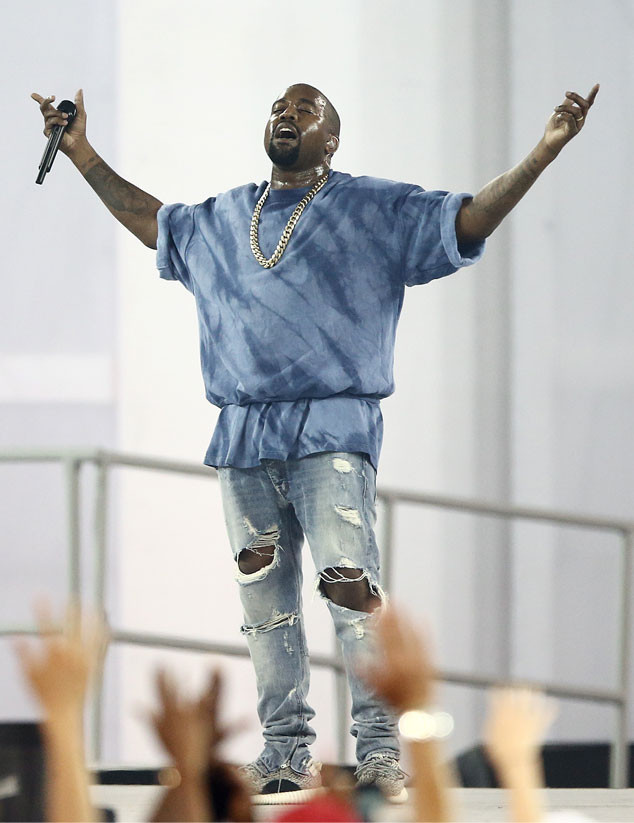 Matt Detrich-USA TODAY Sports
UPDATE: The Pan Am Games has responded to reports that Kanye West stormed off stage.
"As this was a live broadcast, Kanye West was always scheduled to perform for 13 minutes. He fulfilled this commitment in great style and while there was technical difficulty at the end due to circumstances beyond anyone's control, he rolled with it the way great artists do," Pan Am PR said. "To imply that he he abruptly cut short his performance or that he was anything less than professional is incorrect. We could not have been more thrilled."
—————————
It's not easy to silence Kanye West when he's onstage—just ask Taylor Swift!
On Sunday, however, 'Ye was nearing the end of his somewhat controversial Pan Am Games closing performance when a "technical error" cut the rapper's performance short. According to the CBC Olympics official Twitter feed, those enjoying the broadcast version of Kanye's performance could still hear him loud and clear, but his microphone cut off completely for those watching live from inside Toronto's Rogers Centre.
Needless to say, Mr. West was not amused. He appeared frustrated that the audio wasn't working (at least not in house), and after a few moments alone on stage, he threw his faulty mic in the air and stormed off.