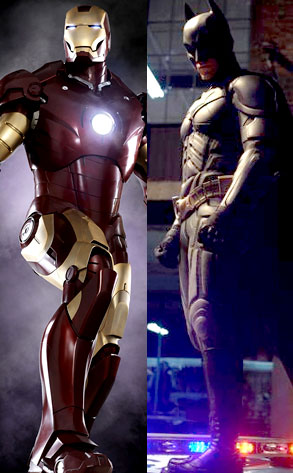 Paramount Pictures; Warner Bros.
It may not be the most respected awards show in Hollywood, but once again the People's Choice Awards boasts the biggest—and most varied—names in showbiz.
Nominations for the 35th annual People's Choice Awards were announced by a fleet of small-screen vets this morning, including Joshua Jackson and Carrie Ann Inaba, and, unsurprisingly, some of the past year's heaviest heavyweights from TV, movies and music were among those scoring nods.
Iron Man, The Dark Knight, Britney Spears, Carrie Underwood, Hugh Laurie, Justin Timberlake, Brad Pitt, Angelina Jolie, Steve Carell, Rihanna, Coldplay, Family Guy, Sex and the City, American Idol and even David Letterman are among the disparate nominees for the Jan. 7 show, this year set to be hosted by Queen Latifah.