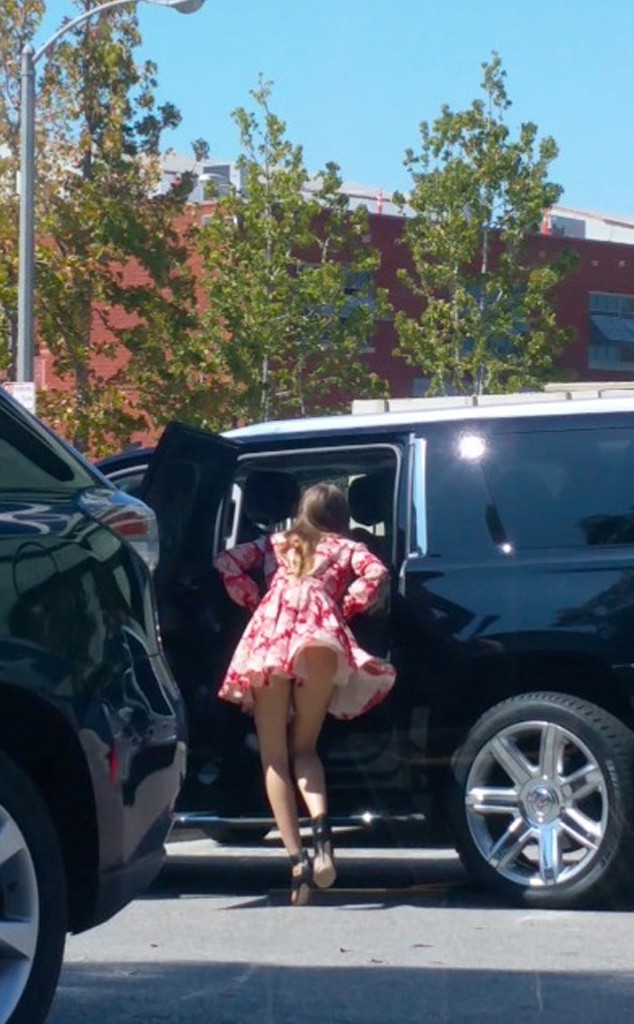 Splash News
Whoops!
Cara Delevingne recently had a bit of a wardrobe malfunction in a parking lot in Santa Monica, California.
The 22-year-old British star of the new movie Paper Towns was photographed dancing on the pavement in front of an SUV. She wore a long sleeve Saint Laurent hot pink floral mini dress with a skater skirt and had herself a Marilyn Monroe moment, flashing part of her butt to onlookers.
Delevingne did not appear bothered by the moment and continued busting her moves for all to see.
George Pimentel/WireImage
Paper Towns hit theaters on Friday. The movie marks the most prominent acting role for Delevingne, best known for her work as a supermodel. She plays a troubled girl who recruits a guy she friend-zoned years ago, played by Nat Wolff, to help her get revenge on an ex and others she feels have wronged her and then mysteriously disappears, promoting her pal to go on a road trip to try and find her.
Delevingne had previously starred in movies such as Anna Karenina and The Face of an Angel and plays the Enchantress in the supervillain film Suicide Squad, which is set for release in 2016. She also stars in friend Taylor Swift's latest music video, "Bad Blood."