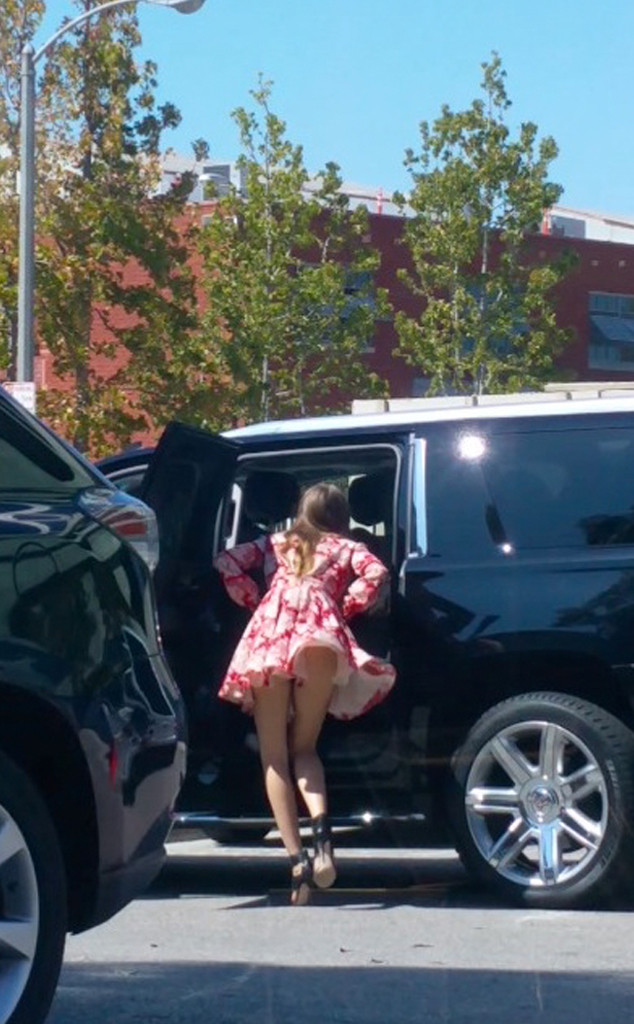 Splash News
Whoops!
Cara Delevingne recently had a bit of a wardrobe malfunction in a parking lot in Santa Monica, California.
The 22-year-old British star of the new movie Paper Towns was photographed dancing on the pavement in front of an SUV. She wore a long sleeve Saint Laurent hot pink floral mini dress with a skater skirt and had herself a Marilyn Monroe moment, flashing part of her butt to onlookers.
Delevingne did not appear bothered by the moment and continued busting her moves for all to see.