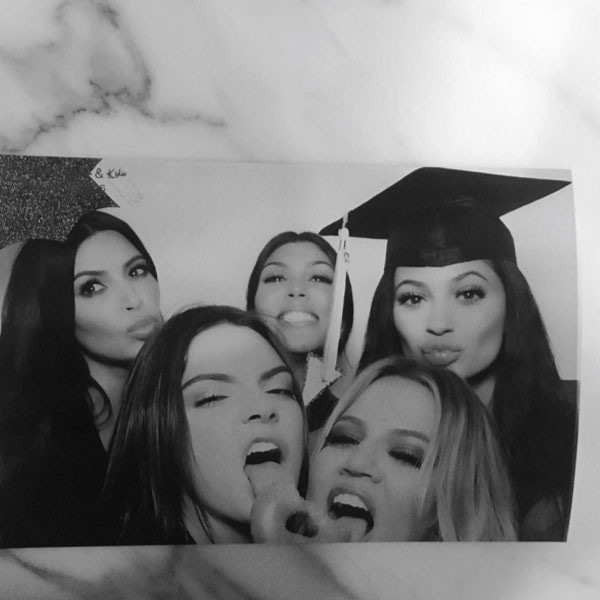 Instagram
Khloé Kardashian says no one was doing cocaine at sisters Kylie Jenner and Kendall Jenner's graduation party, following speculation sparked by a Snapchat video that has gone viral.
Kylie, 17, had posted a slew of clips on her account after the bash, which took place at mom Kris Jenner's house on Thursday and was hosted by Keeping Up With the Kardashians executive producer Ryan Seacrest. One of the videos shows Khloé, 31, twerking next to a man who appears to be taking something out of a small container and putting it in his mouth while watching her, sparking speculation online that he was snorting drugs.
"You guys will make up anything. No! No one was doing coke at a graduation party in broad daylight with teenagers and 15 production cameras!" Khloé said on Twitter on Saturday.
"We aren't as wild as you want to believe. We were taking Jell-O shots though and you have to scrap the rim of the shot glass w ur finger to loosen up the jello in order 2 take it," she added. "Just say no to drugs kids! Drugs so not our style."
One fan asked her, "Damn, when will the rumors stop. Who would do that a graduation party?"
"Ummmm not us!" Khloé replied. "That's just insane."
She also told another fan that she was an extra honoree at the party.
No1 ever celebrated my grad so my mom finally surprised me &added me into Kendall &Kylie's party!! 15 yrs later lol," she tweeted.