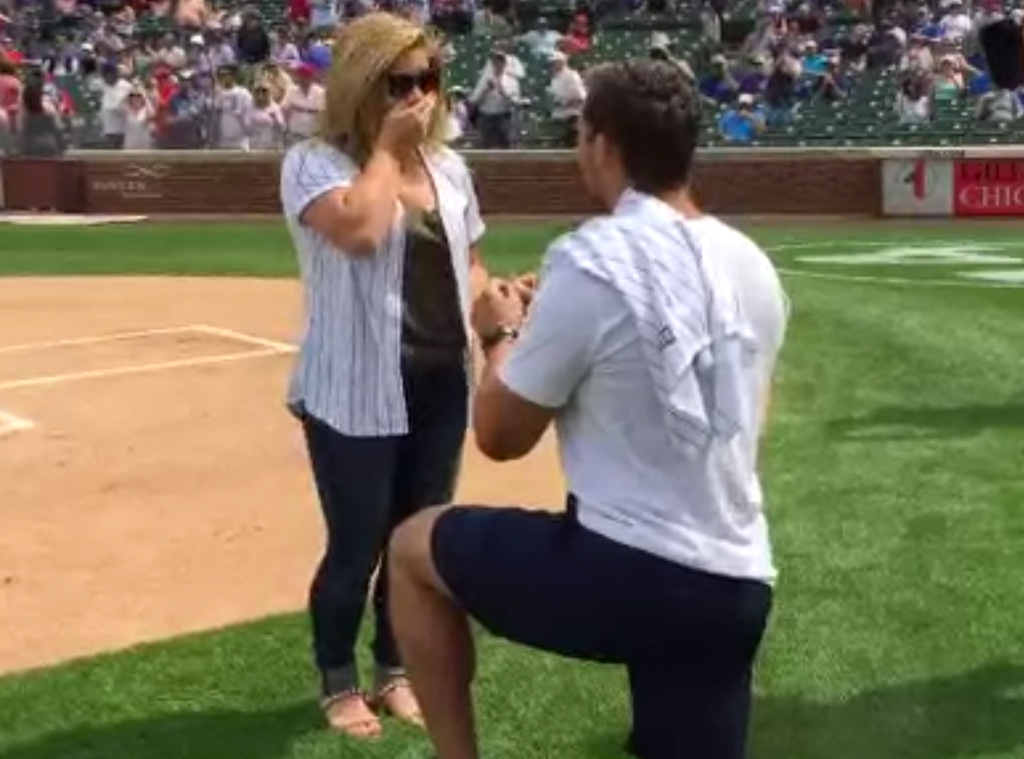 Twitter
Congratulations are in order for Shawn Johnson!
The Olympic gold-medalist gymnast and former Dancing With the Stars competitor got the surprise of a lifetime during a Chicago Cubs game today when her boyfriend Andrew East dropped down to one knee on the field and popped the question!
The 23-year-old star was at the game along with Team USA gymnast Alicia Sacramone for first-pitch duties, and when she walked back toward the dugout, East had one memorable surprise waiting for her.
"Today the love of my life asked me to be his forever... AND I SAID YES!! #isaidyes #weregettingmarried #wrigleyfield," Johnson tweeted with a sweet video of the proposal. You can't hear what East is saying, but there's no denying Shawn's shocked face, which was followed by a yes and sealed with a huge hug that included the tiny gymnast jumping in her new fiancé's arms.
East is a football long-snapper who recently signed with the Kansas City Chiefs.
See the adorable moment as it unfolds below:
Watch:
Shawn and Derek Talk Life After "Dancing"