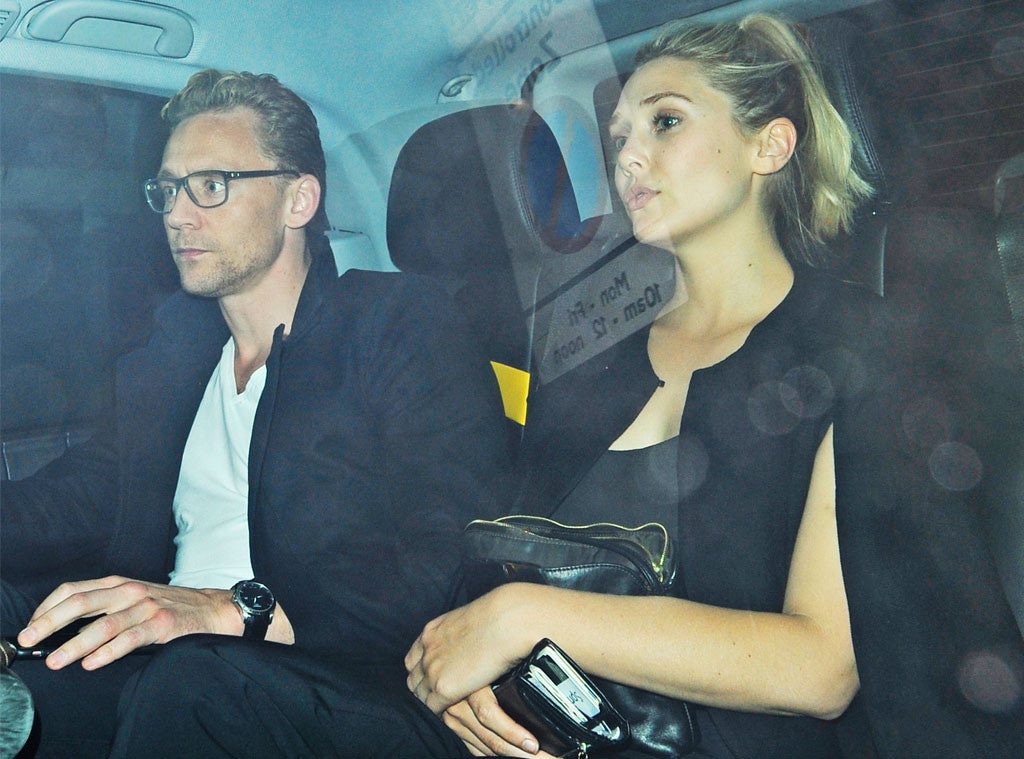 Xposure/AKM-GSI
Could Scarlet Witch and Loki be transitioning their professional relationship into a public romance?
Elizabeth Olsen, 26, and Tom Hiddleston, 34, were spotted sitting in the backseat of a taxi following a dinner they had together at The Wolseley in London Thursday. The two stars, who have both participated in the Avengers franchise, have been spotted out and about in public before, but this latest sighting has us wondering if there could be more to their friendship.
Although Marvel fans would go crazy at the thought of a Thor-Avengers real-life crossover, reps for both stars have not returned E! News' request for comment. Mary-Kate Olsen and Ashley Olsen's younger sister were also spotted earlier this week grabbing lunch together in London.
The two are set to star in the upcoming biopic I Saw the Light, in which Hiddleston plays singer-songwriter Hank Williams. Elizabeth is set to play his wife in the film.
Watch:
Tom Hiddleston Shows Off His Hot Butt
Before hanging out with Hiddleston, however, Elizabeth was engaged to Boyd Holbrook, but she called off the wedding in January. Rumors of their relationship ending swirled as she stepped out multiple times without her engagement ring. They had met on the set of Very Good Girls in 2012 and later proposed during a trip to Paris. Her sister, Mary-Kate, on the other hand, is reportedly engaged to Olivier Sarkozy.
What do you think of Elizabeth and Tom as a couple? Sound off in the comments below!