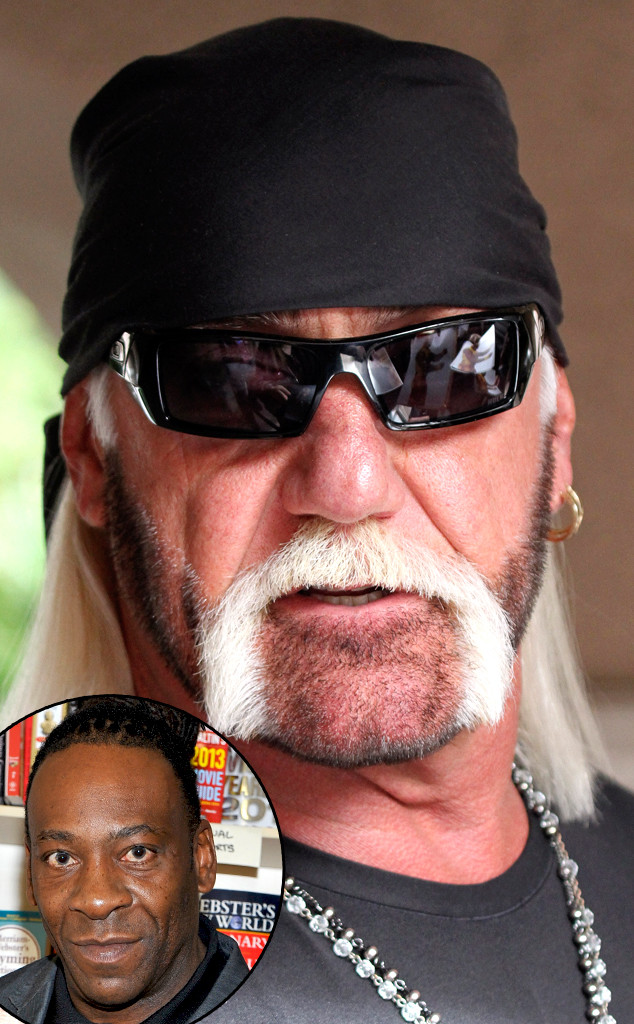 Jean Baptiste Lacroix/WireImage/Michael N. Todaro/Getty Images
The fallout continues for Hulk Hogan (real name Terry Bollea) following the news that he was recorded making racist remarks several years ago.
Shortly after WWE announced that they were terminating their contract with the former professional wrestler, his future on Tough Enough is also in shambles.
In fact, a source tell E! News that the show will continue to air as usual on Tuesdays but there will be a replacement judge for Hogan.
No details have been finalized just yet regarding who will step in the Hulk's shoes.
Meanwhile, former colleague and professional wrestler Booker T. Huffmann took to Twitter to share his two cents over today's news.
"I am shocked by the statements made by Hulk Hogan. It's unfortunate, but that's something that he's going to have to deal with," he wrote.