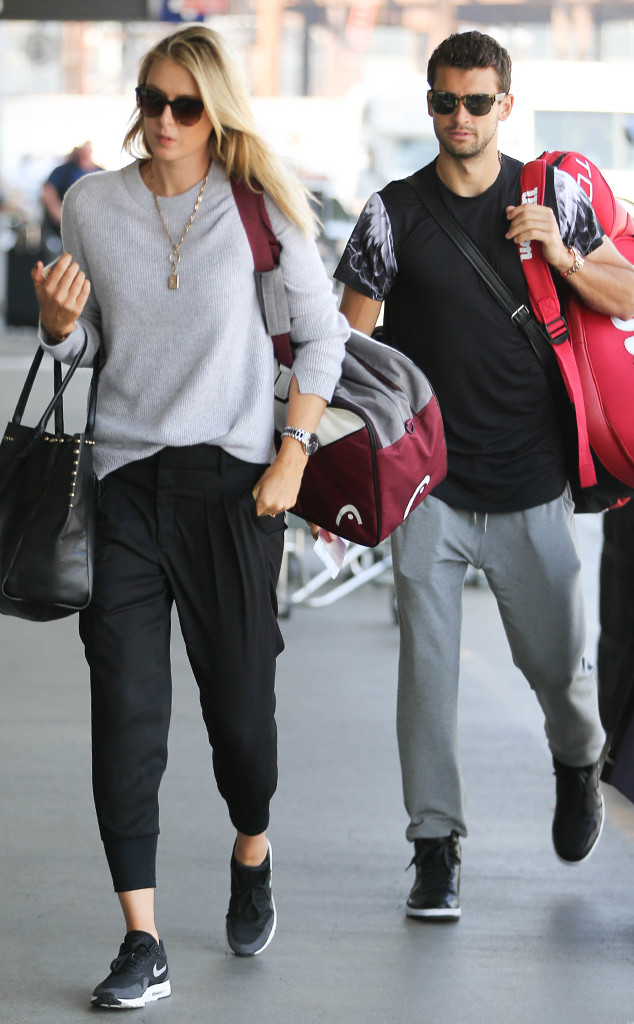 GVK/Bauer-Griffin/GC Images
Tennis power couple Maria Sharapova and Grigor Dimitrov have called it quits after two years together. Dimitrov, 24, confirmed the breakup in a press conference Friday, simply stating that their "paths split."
"We experienced wonderful moments together," he told reporters. "I wish her much happiness and success in life and in tennis."
The 24-year-old athlete, who is ranked No. 16 in the ATP rankings, said he would be focusing on his sport from here on out. "Now I'm concentrated entirely on the game and I'm sure the results will soon be seen…This is the summer of a new beginning for me," he said.
The couple went public with their relationship in May 2013, but they were rumored to have been dating from earlier that year. The split comes only a few weeks after Serena Williams, Dimitrov's ex-girlfriend, defeated Sharapova at Wimbledon. She jetsetted to Montenegro a few days later to take her mind off the loss.