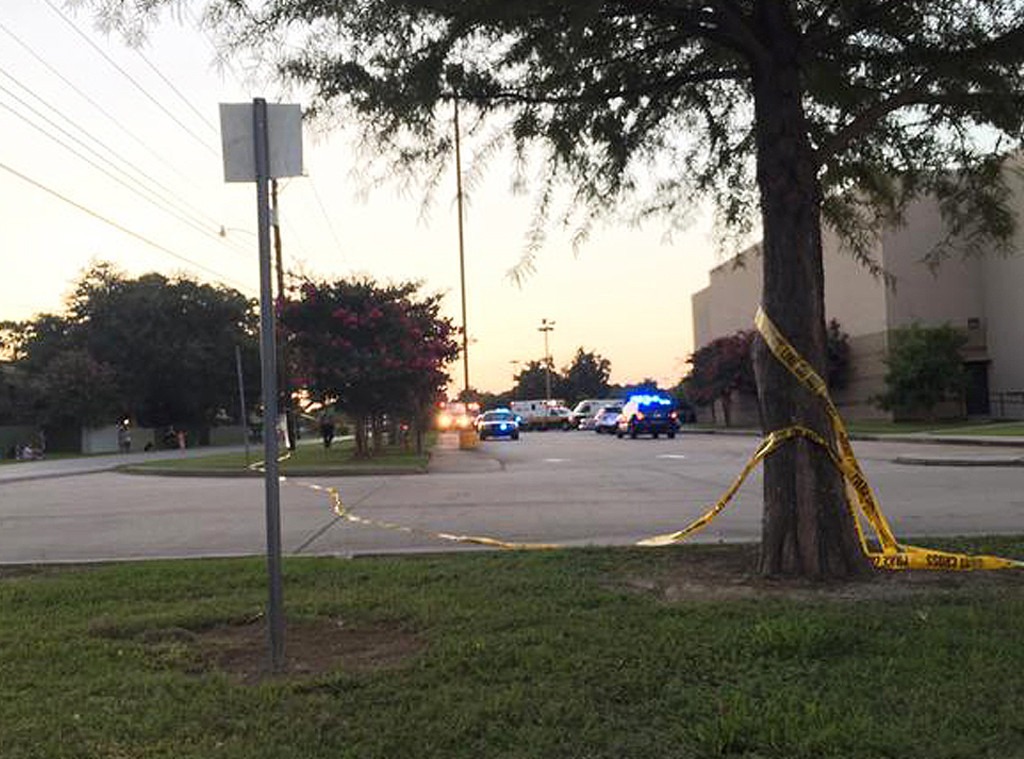 Treylan Arceneaux via AP
Tragedy has struck Louisana.
E! News has confirmed with Lafayette Police Department that there was a shooting at the Grand Theatre on Thursday night, almost three years to the day of The Dark Knight Rises shooting in Aurora.
Authorities tell us they received a call that came in at approximately 7:30 p.m. about an active shooting, and cannot confirm what movie was playing, but multiple outlets report it was Amy Schumer's comedy Trainwreck.
Police tell us there are three deaths, including the gunman, who reportedly died from a self-inflicted gunshot wound. There were approximately six to eight people transported to a local hospital with injuries that "range from non-life threatening to critical and life-threating," according to a press conference led by Chief of Police Jim Craft.
They add that this is still an active investigation and it is too early to identify the shooter, but Sgt. Brooks David revealed during a live call-in with CNN that it was a "lone, white male," who was 58 years old and a patron of the theater. Officials don't know the motive at this time, but confirm that his weapon was a handgun.
Police have identified the shooter but they are not releasing that information, because they do not want to compromise the investigation. However, investigators are doing background checks and looking into his home and associates to gain some clues.
The coroner is currently in the theater with the deceased bodies, including the gunman. The scene was described as "chaotic," and FBI, state police, Lafayette police and the district attorney are all currently on the scene.
"One of the reasons we make these movies is because the world can be so horrifying and we all need to laugh just to deal with it," Trainwreck director Judd Apatow said in a statement to The Hollywood Reporter. "So to have this happen in a room where people were smiling and laughing devastates me."
"My thoughts and love go out to the victims and anyone touched by this madness or any madness," he continued. "We, as a country, need to find a way to do better."
As information concerning this incident continue to unfold, celebrities have taken to Twitter to voice their concern over the shooting:
Warning: Below is a video of the aftermath taken by someone on the scene and may be disturbing to some.