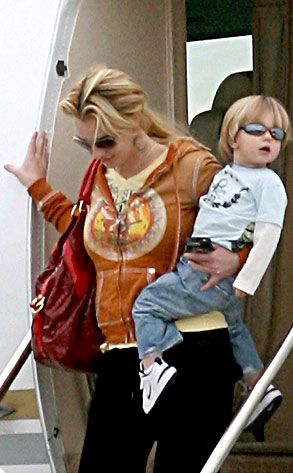 INFdaily.com
UPDATE: A rep for the Spears family has released the following statement:
"Jayden James Federline was admitted to the Southwest Mississippi Regional Medical Center on Sunday, November 9th. Doctors concluded he had a reaction to something he ingested. He is expected to be discharged tomorrow."
————————
Britney Spears made an unexpected trip to the hospital over the weekend, but this time it wasn't the pop star's health that was the issue.
Instead, E! News has learned that Spears' youngest son, Jayden, was rushed to the emergency room by the pop star sometime between 2 p.m. and 3 p.m.
"She looked very stressed," an eyewitness told E! News.