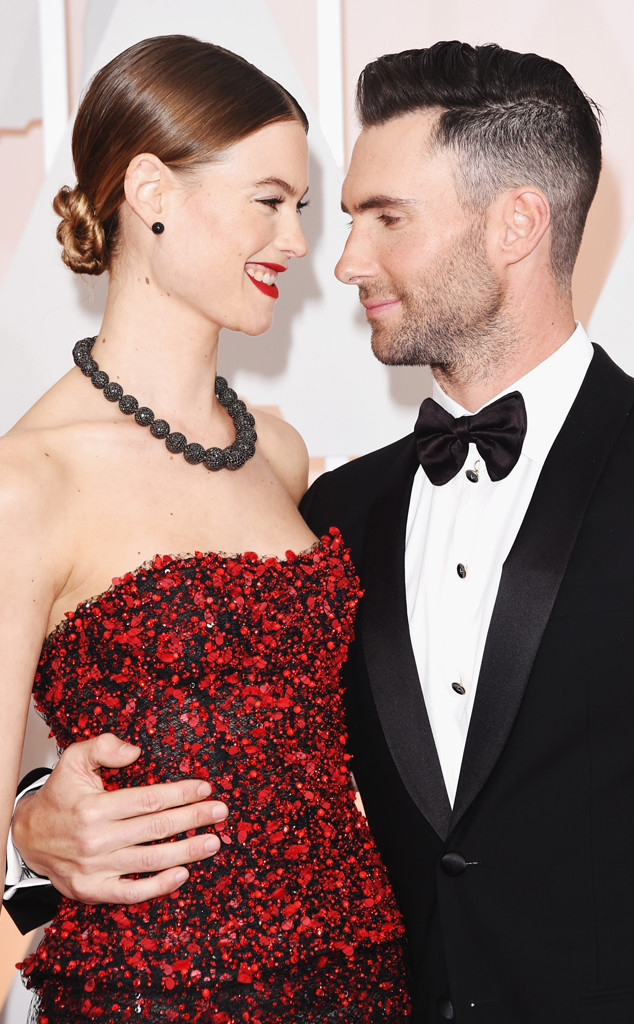 Jason Merritt/Getty Images
In spite of the news that Blake Shelton and Miranda Lambert as well as Jennifer Garner and Ben Affleck are divorcing, it seems there's still hope for love in Hollywood.
Case in point? Adam Levine and Behati Prinsloo, who celebrated their one-year wedding anniversary on July 19, traveled to Cabo in celebration of the marriage milestone, where the duo wasn't afraid to put their love on full display.
Per NBC Bay Area anchor Jessica Aguirre, the couple was enjoying dinner at Flora Farms last weekend—the same location where they got married last year—when Levine suddenly took the stage and began serenading his supermodel wife with a sexy rendition of Marvin Gaye's hit "Let's Get It On" in front of a throng of onlookers.