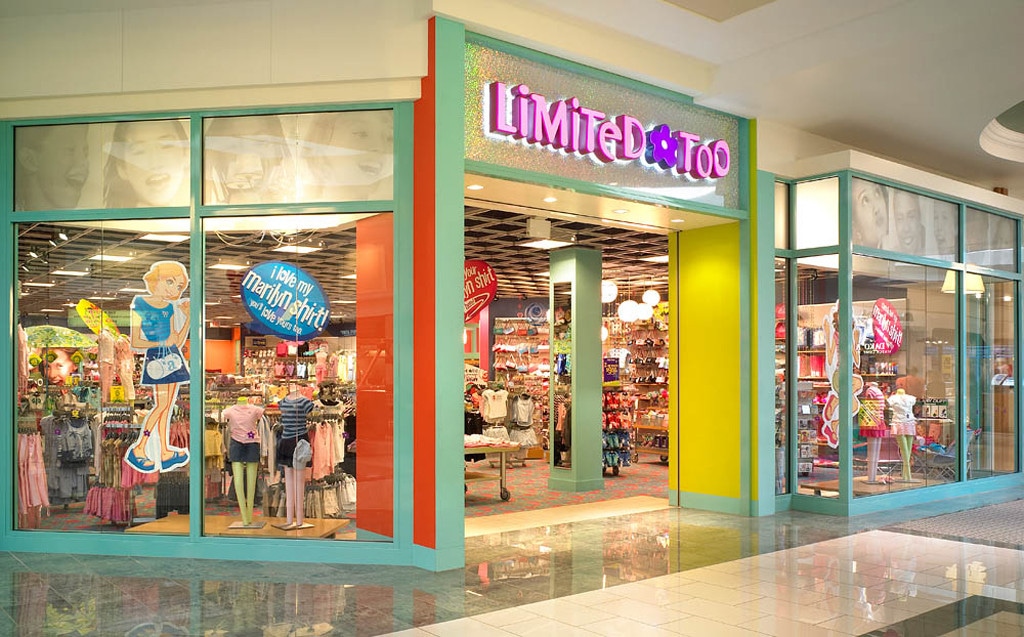 The Limited Too
Leave it to Limited Too to trump all other Throwback Thursday attempts. 
The popular tween retailer, which closed its doors in 2008, is reopening in 2016 after being acquired by Bluestar Alliance, Today reports. 
"We're going to bring it all back," Ralph Gindi, cofounder of Bluestar Alliance, which also manages high-end brands such as a Catherine Malandrino and Nanette Lapore told the New York Post. 
You know what this means...inflatable furniture, scrunchy shirts, glitter galore and Lizzie McGuire gear is making a comeback! YAAASSS.
If you're a '90s girl, then chances are Limited Too was your jam back in the day and just one look at those old-school tankinis and silky pajamas will send you into a state of nostalgia. 
Back in 2008, Tween Brands, formerly known as Limited Too Inc., began converting the '90s favorite into Justice stores under the Ascena Retail Group. 
But now, the retailer is coming back (in fully glitter glory) and is expected to open 200 stores over the next five years. 
Where can we preorder our hairagami or this amazing shirt?! 
Take a look at the epic Internet reactions as we await for the return of the Best. Store. Ever.
Cue the 1990's nostalgia! My 13 year old heart is rejoicing. Limited Too is coming back! So..I need glitter nail polish & a fuzzy pen stat.

? Ashley Blackstone (@ashblackstone) July 23, 2015
Losing my sh*t over Limited Too coming back. About to be the best dressed chick in this office, no question.

? Izzy Mendez (@izzzymendez) July 23, 2015
Limited Too is returning! Time to break out the tattoo chokers and denim skirts! #90skid

? Annica Nicole (@LifeModifier) July 23, 2015
All that my apartment is missing is a purple inflatable couch from Limited Too with cup holders #practical

? Kitty Carrie (@carrie_alise) July 23, 2015
YO THEY'RE BRINGING BACK LIMITED TOO HELLO YES THANK YOU GLITTER GODS OMFG,, MY CHILDREN CAN SHOP THERE NOW TOO ??????????

? carlita (@duh_its_d) July 23, 2015
About to loose 20 pounds just so I can fit in the new limited too stuff

? Alayna Geoffroy (@alayna_geoffroy) July 23, 2015
LIMITED TOO ID OPENING BACK UP THIS IS NOT A DRILL

? everything is grand (@Mari_G_7) July 23, 2015
guys, they're reopening limited too. all of my childhood dreams are coming true????

? megan hofferth (@meganhofferth) July 23, 2015
Watch:
Throwback! See 16-Year-Old Reese Witherspoon