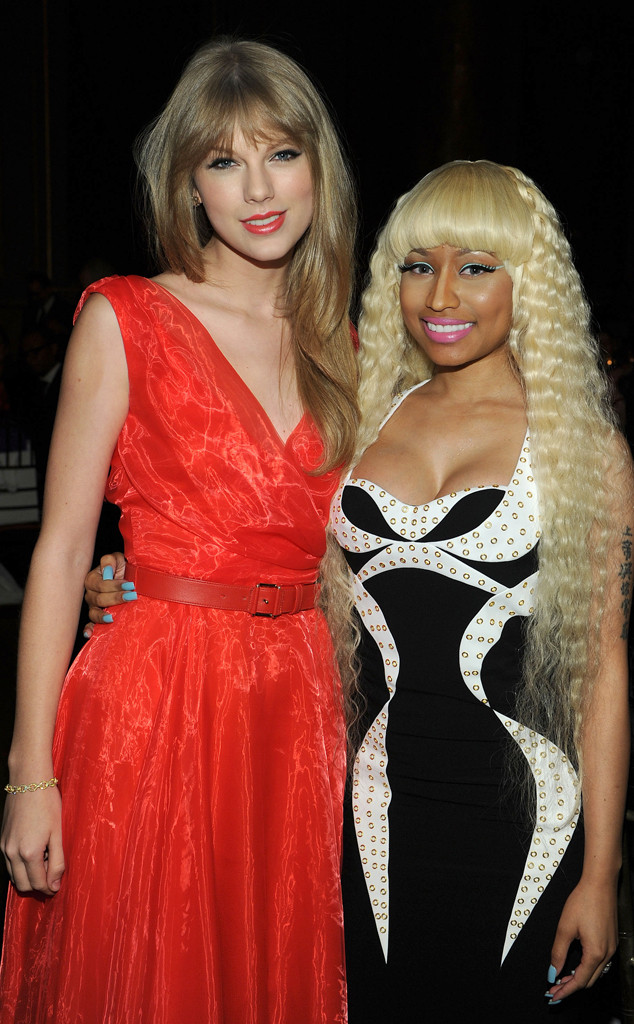 Larry Busacca/Getty Images
Taylor Swift is admitting defeat.
After she and Nicki Minaj hashed it out on Twitter following MTV's announcement of this year's nominees for the Video Music Awards, Swift is saying sorry. It all began when Minaj tweeted her frustration about the lack of nominations for "Anaconda" and "Feelin' Myself."
"If your video celebrates women with very slim bodies, you will be nominated for vid of the year. Oh but trust me. I'll be on that stage to collect my awards for vid of the year. Feeling Myself & Anaconda," the outspoken rapper wrote.
But Swift and her fans took it personally (despite having zero names mentioned), believing that it was an attack against her music video for "Bad Blood," which definitely features pretty slender women. She responded to Minaj's tweet, writing, "@NICKIMINAJ I've done nothing but love & support you. It's unlike you to pit women against each other. Maybe one of the men took your slot."