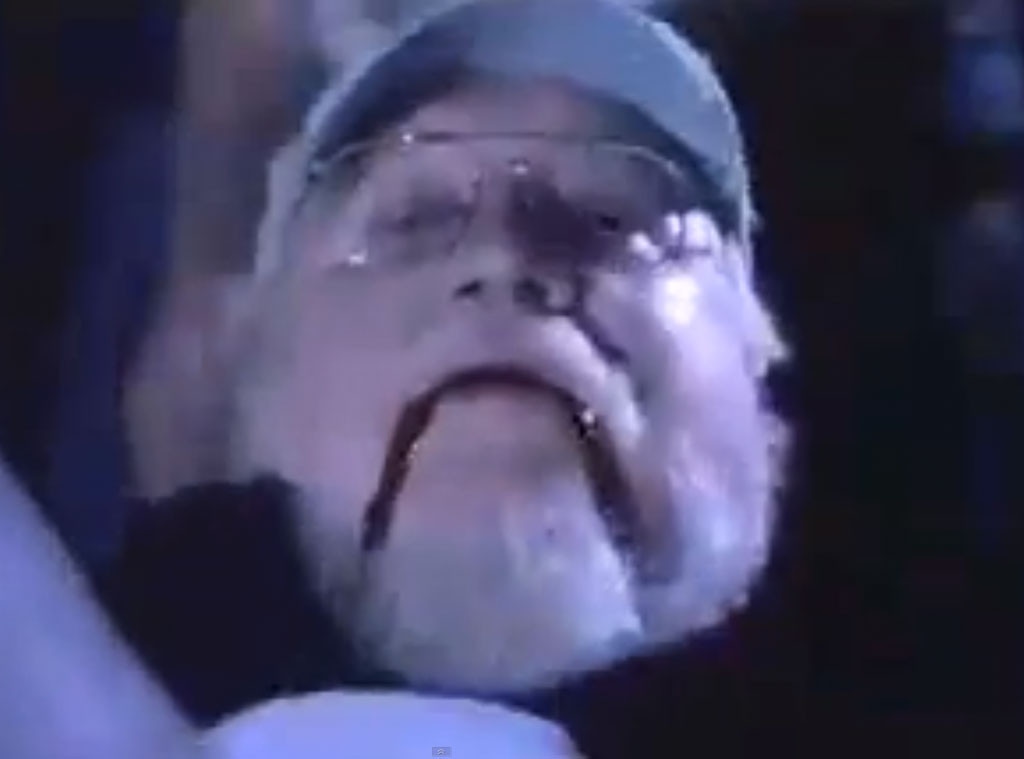 SyFy
The night is dark and full of...sharks?!
The founder of Westeros found himself under attack on Wednesday night and we loved every single ridiculous second of it. Game of Thrones fans who tuned in for Sharknado 3: Oh Hell No! were in for a surprise when George R.R. Martin, the author behind the epic series, became one of the Syfy hit movie's famous casualties.
In what we totally believe was a nod to how Ned Stark (Sean Bean), may he rest in peace, died in season one, Martin's head was bitten off by a shark in a movie theater. We also totally believe it was payback for the death of (Spoiler Alert!) Jon Snow (Kit Harington). 
So how was Sharknado able to land a cameo from Martin, who is busy at work writing the sixth novel in the series/killing all of our favorite characters? 
Speaking with The Hollywood Reporter, director Anthony C. Ferrante said, "We wanted him in the movie, he wanted to be in the movie, so we went to New Mexico, and we shot it for a day," Ferrante said.
And though it was cut from the final product, Ferrante revealed Martin had a line (that will most likely be added as a special feature for the DVD) that was a hilarious nod to Game of Thrones. "He went outside, shivered, and said, 'Winter's coming.' But we thought about it and decided that we wanted people to watch it and go, 'Wait, is that...Is that George R.R. Martin?' "
Of course, fans of Game of Thrones might be a little irked over Martin taking some time off from the series, something Ferrante was well aware of, telling THR, "I love the fact that we're going to piss off all the Game of Thrones fans. Instead of writing his damned book, he was busy hanging out with us, filming a scene for Sharknado 3!"
Watch:
Ian Ziering Wants Who to Play Him in "90210" Flick?!