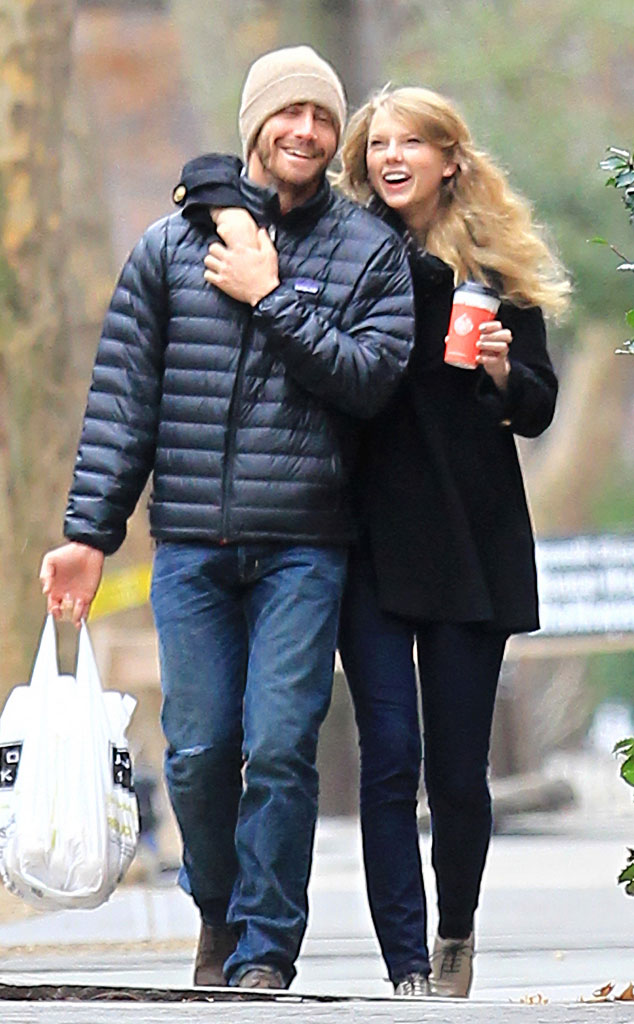 Swarbrick/INFphoto.com
Jake Gyllenhaal is not one to kiss and tell.
So, when the Southpaw star appeared on Howard Stern's Sirius XM radio show Wednesday, he once again declined to discuss his short-lived romance with pop star Taylor Swift. One day earlier, when Gyllenhaal was promoting his movie on Good Morning America, the segment was introduced as Swift's "Bad Blood" played—and Stern found it quite amusing. "Were you are of that?" he asked.
"No," 34-year-old Gyllenhaal said with a laugh.
Stern explained that it became "a big deal on social media" Tuesday afternoon. "It was supposedly them trying to make… Because you dated her, it was them trying to make some sort of association there. They were up to shenanigans, weren't they?" Gyllenhaal reiterated that he was unaware of the music, saying, "First of all, I did not hear that...When I'm doing an interview when you're up at 5 a.m. and you can't really make sense of words, you're not thinking about the background music that's playing behind you."
"So they aren't they sabotaging you in a sense?" Stern asked.
"Oh, please!" Gyllenhaal said. "Good Morning America?"
"Associating you with Taylor Swift?" Stern asked.
"Would you have known it was a Taylor Swift song?" Robin Quivers asked.
"Yes, of course I would have," Gyllenhaal said.