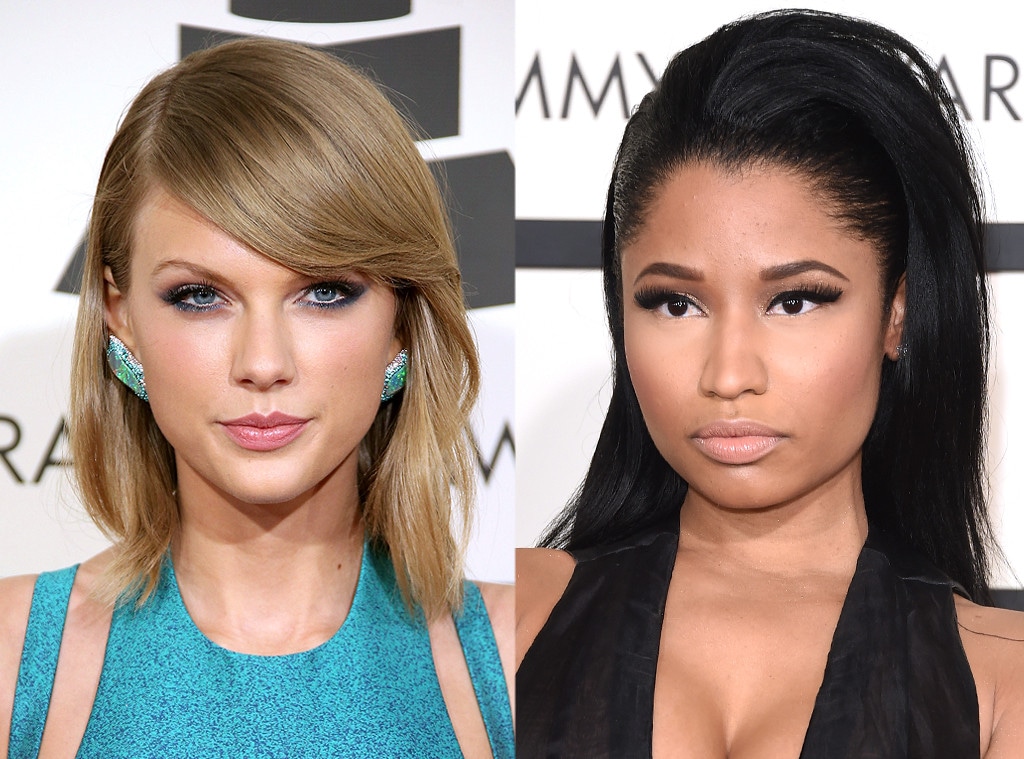 Jason Merritt/Getty Images, Dan MacMedan/WireImage
Nicki Minaj has spoken…again!
On Tuesday evening, the "Super Bass" rapper created a media circus when she sounded off on her MTV Video Music Awards snub.
While her tweets resulted in so-called feuds with Taylor Swift, Minaj is setting the record straight about her intentions once and for all.
The tweets had "nothing to do with any of the women, but everything to do with a system that doesn't credit black women for their contributions to pop culture as freely/quickly as they reward others," Minaj explained on Instagram Wednesday. "We are huge trendsetters, not second class citizens that get thrown crumbs."
In addition to her candid caption, Minaj also shared a screenshot of a recent Marie Claire article that explained "The Truth About Racism in the Music Industry."
It's a viewpoint that many people totally missed in all the back and forth from Tuesday evening.
"If your video celebrates women with very slim bodies, you will be nominated for vid of the year," Minaj tweeted Tuesday night before angering Swift fans. "Oh but trust me. I'll be on that stage to collect my awards for vid of the year. Feeling Myself & Anaconda."
Larry Busacca/Getty Images
The feelings of bad blood certainly didn't stop when fans noticed some of the tweets Minaj chose to "favorite" this week. One was a message from Katy Perry that clearly took aim at Swift.
Minaj also reportedly chose to "favorite" a fan's tweet that called Swift a "shady c--t." Hmmm.
Despite all the drama on Twitter in recent days, Minaj insists "this isn't anger. This is #information."
"It's all love to MTV," Minaj assured fans. "Kisses to my fans and thank you for my 3 nominations."