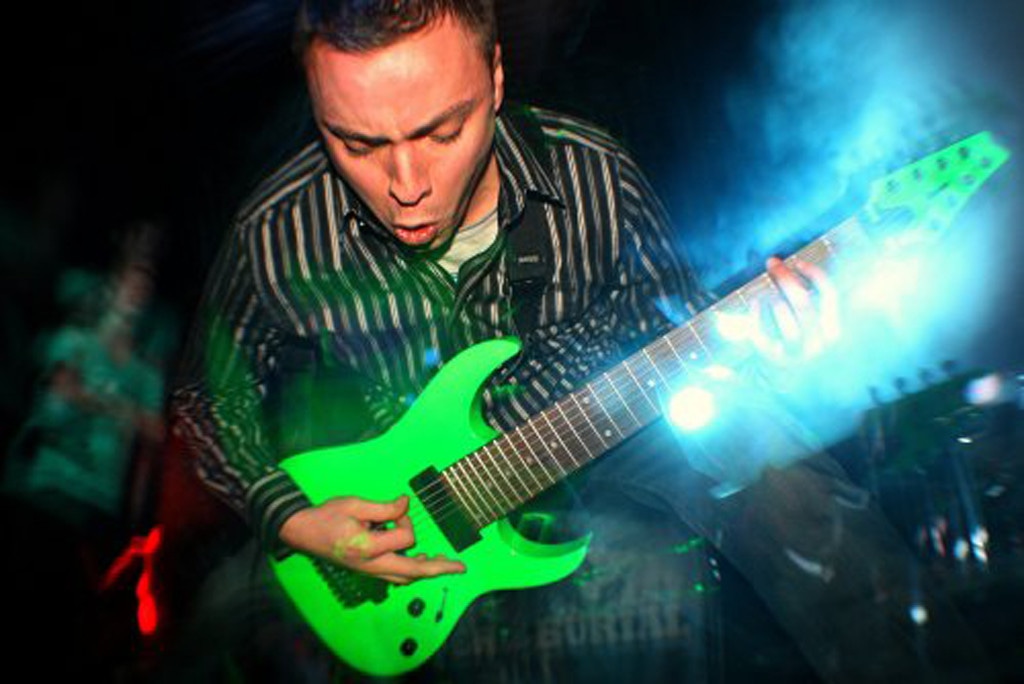 Facebook
Such sad news coming out of the metalcore community.
Justin Lowe, a founding guitarist of Twin Cities-based group After the Burial, was found dead on Tuesday, his body discovered by a hiker underneath the Arcola High Bridge, which connects Arcola, Minn., to Somerset, Wisc., the New Richmond News reported today.
He was 32.
St. Croix authorities told the paper that injuries to Lowe's body seemed consistent with a fall and they did not suspect foul play.
The musician had been reported missing on July 18, several weeks after he seemingly quit After the Burial and posted a disturbingly long, disjointed explanation about it on Facebook.
When Lowe went missing, the band—Lerichard Foral, Trent Hafdahl, Dan Carle and Anthony Notarmaso—posted this statement:
"Our dear friend, our brother onstage and off, has fallen into a very broken state of mind. A state that, despite our continued efforts, we have been powerless to get him out of."
Today, Carle wrote on Facebook, "Our lives are forever changed today. I'm so very sorry Justin may you rest easy now my friend. Our thoughts belong with him and his family."
Some of the Wolves Within artists' fellow rockers also took to social media today to pay their respects.
"Our thoughts and prayers today go out to Justin Lowe and his family," wrote For Today, a Christian metalcore group from Sioux City, Iowa. "After The Burial is a band we've toured with several times over the years and have known Justin for nearly a decade. The world lost a great guy and an excellent musician today."
"Our thoughts go out to our friend Justin Lowe, his family, and the After The Burial family," added Phoenix-based The Word Alive. "All great people we have had the pleasure of touring with and getting to know over the years. RIP our friend, we hope you found the peace you were seeking.
"To our fans who at times also struggle with mental illness, or battle depression. PLEASE reach out to family and friends before you feel you are too overcome and there is no way out. We would love to say we can be there for all of you, but it's nearly impossible. PLEASE seek any help necessary to live the best life you can."