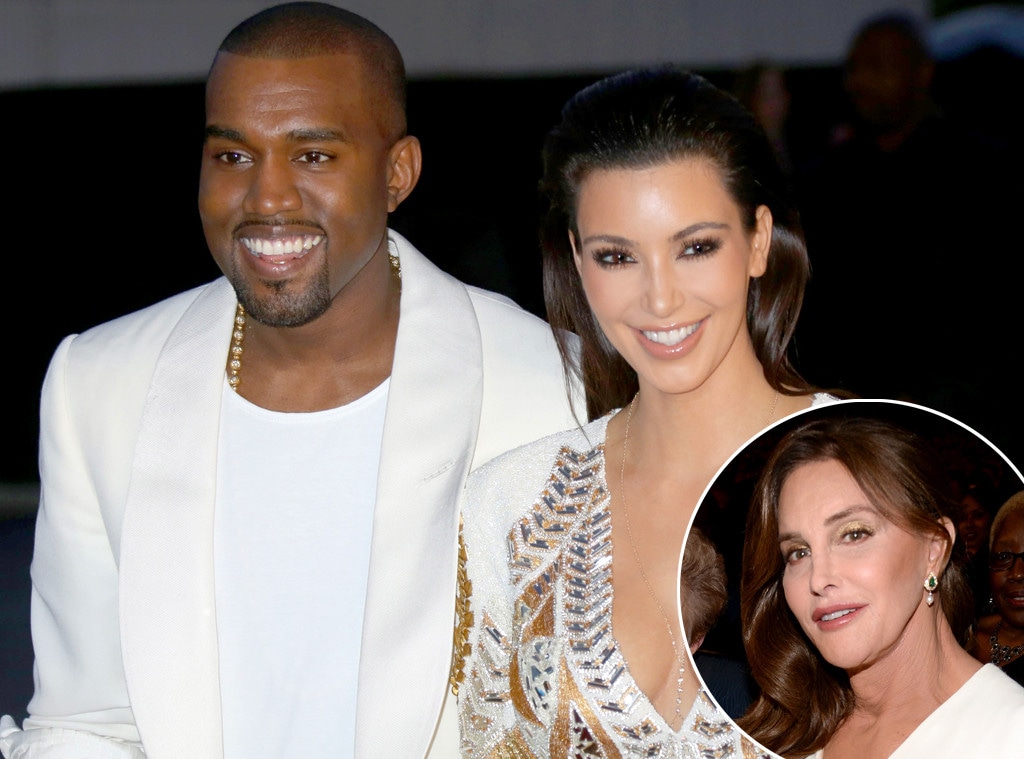 Hubert Boesl/DPA/ZUMAPRESS.com; Getty Images
We're finally getting to see the moment Kanye West first met Caitlyn Jenner.
In Sunday's premiere episode of I Am Cait, the 38-year-old rapper and wife Kim Kardashian pay a visit to Cait's house and Kanye's first words to her are priceless.
"What up?!" Kanye says with a giant smile on his face.
"Kanye and I have never really been very close but I love his open mindedness and I love how he has helped Kim come to grips with what's going on," Cait says to the camera.
Watch:
Kanye West Shares Empowering Words With Caitlyn
"You look beautiful!" Kim gushed as Kanye continues to smile from ear to ear at meeting Caitlyn. "You know, the one thing I'm really shocked about is how skinny you are. You literally look like Kendall. Like Kendall's mom," Kim adds.
"I think this is one of the strongest things that have happened in our existence as human beings, that are so controlled by perception," Kanye tells Cait during the emotional scene. "You couldn't have been up against more."
In true Kanye fashion, the conversation then turns to—what else?—Kanye's Yeezy sneakers!
Tune in to I Am Cait Sundays at 8 p.m., only on E!
(Originally published July, 22, 2015, at 11:19 a.m. PT)