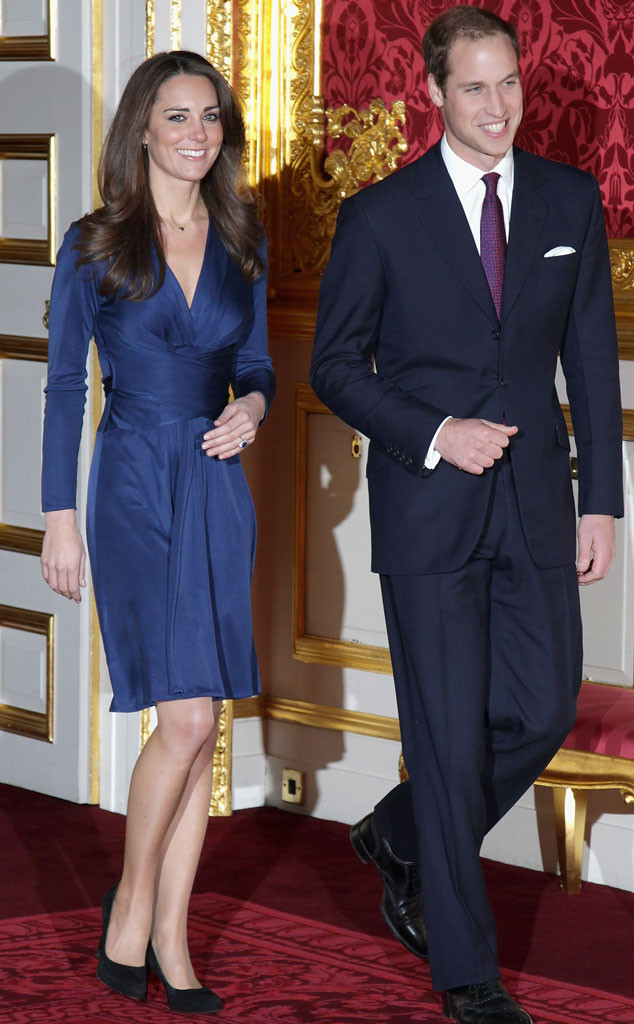 Chris Jackson/Getty Images
Bad news, Kate Middleton fans.
The Kate effect is in full-force this morning, after the Duchess of Cambridge's iconic Issa 'Phylis' engagement dress briefly returned to Harvey Nichols' shelves, then almost instantly sold out. The sleek royal blue number—which was only available in a darker navy hue this time around—rang in at a whopping $900, meaning that the folks at the British retailer are probably breaking out into a happy dance right about now.  
Kate first donned the sleek jersey dress back in November 2010, when she and Prince William first announced their engagement. Looking every inch as poised and regal as the now-duchess herself, the dress inspired an instant fashion moment, and sold out immediately. 
As it would turn out, the dress was just the first item on a long list of must-haves to fly off the shelves after Kate wore it. So really, it's fitting that the Issa wrap dress (which kicked off the Kate effect) would in fact sell out again. But if this best-selling design is any indication of supply and demand, we're sure it won't be long before the retailer restocks the item again.  
The moral here? You snooze, you lose!