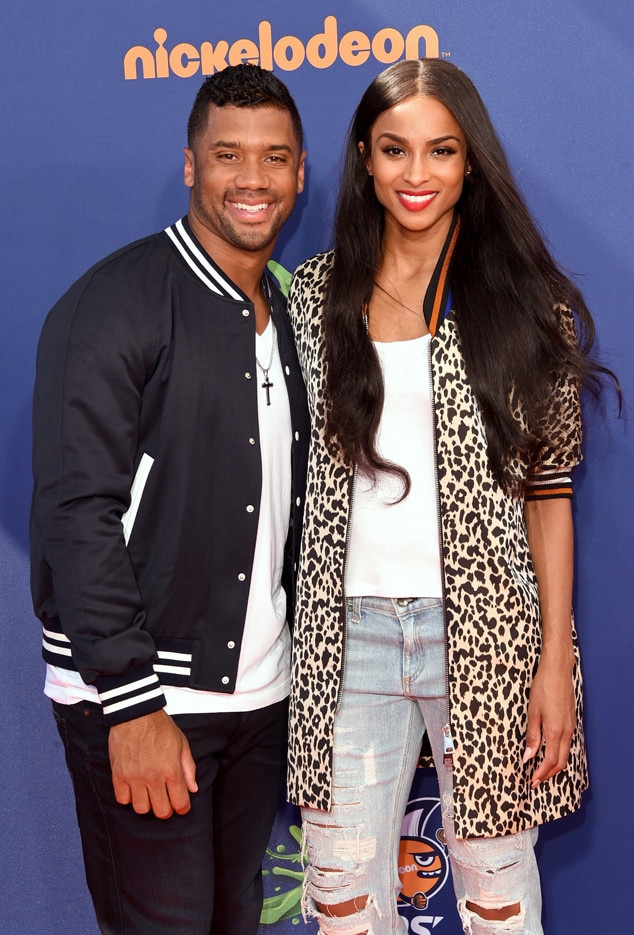 Jason Merritt/Getty Images
Ciara and Russell Wilson aren't messing around (both literally and figuratively).
The couple have made it known that they've chosen to remain celibate, and the singer has confirmed during a recent interview with Access Hollywood that they're not going to do the dirty unless there's a ring on that finger.
"It's until the deal is sealed. Absolutely," the beauty told Kit Hoover and guest co-host Dave Karger when asked if there's a timeframe, and added that she didn't feel any type of way when Wilson decided to reveal they're holding off on sex during an interview.
"It was an organic thing for him and I think he was just being honest about where we are," she explained. "It's cool when you get to build a foundation with someone on how much you care for each other and really know each other's personalities, so it's really fun."
However, Ciara admits that it can get tough sometimes.
Jason Merritt/Getty Images
"I have to say, I think both of us look at each other and we're like—whew," the singer shares (um, yeah, have you seen her latest music video?! We can only imagine how Russell felt after watching that!). "But we take it one day at a time and keep it growing with each other, and I'm really enjoying every day that we're sharing."
The footballer revealed their no-sex policy during an interview with Pastor Miles McPherson of The Rock Church, near San Diego."[Ciara] was on tour, and I was looking at her in the mirror, and God spoke to me. He said, 'I need you to lead her.' I told her, 'What would you do if we took all that "extra stuff" off the table, and just did it Jesus' way?'"
 
She obviously agreed, but even Wilson says it hasn't been easy. "But that doesn't mean it's been easy! "I ain't gonna lie to y'all now—I need you to pray for us," he told the congregation. "I know y'all have seen her on the screen. If there's a 10, she's a 15."
Despite the headlines and scrutiny from Ciara's ex-fiancé Future, there doesn't appear to be any signs of trouble brewing between Ciara and Wilson. In fact, their recent appearances together at the ESPY Awards and Kids' Choice Sports Awards may show just how strong their bond is.
"Russell is all about Ciara and they've been getting pretty close," a source shared with E! News recently. "It's about them and that's all they are focusing on."