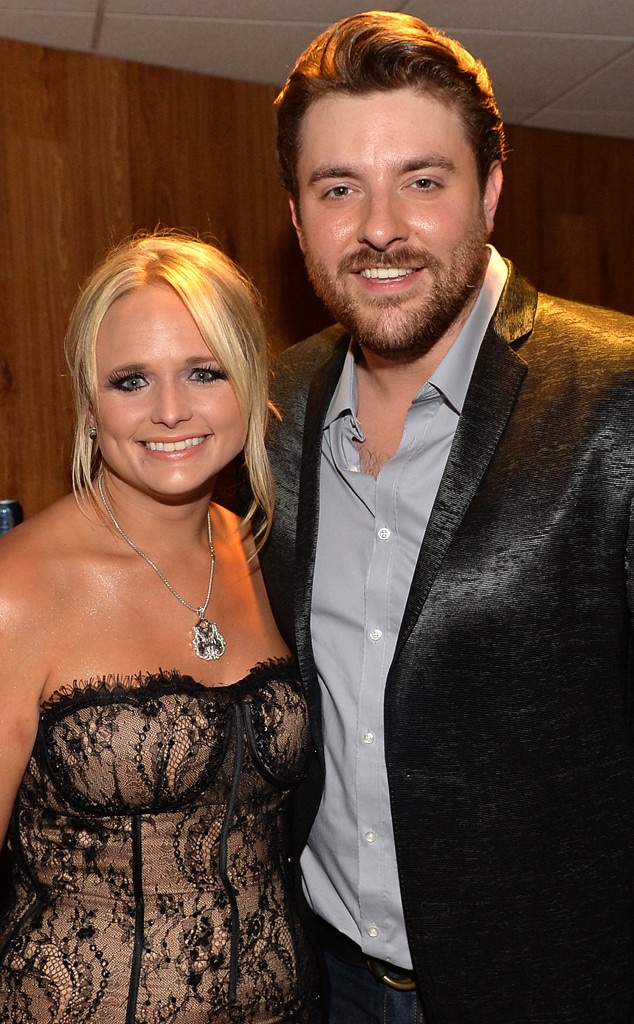 Rick Diamond/Getty Images for ACM
Barely 24 hours later, the fingers are already pointing every which way.
E! News was already hearing that the report was nonsense, but Chris Young took to social media Tuesday to personally shoot down a rumor that popped up today about him hooking up with Miranda Lambert while she was married to Blake Shelton.
Country's reigning golden couple announced yesterday that they had split up after four years of marriage—and it turns out that ther divorce had already been finalized in Oklahoma.
TMZ reported today that Shelton had heard rumors that Lambert had stepped out on him with Young, though the site also said that they were told that Young did not factor into Shelton's decision to file for divorce.
Meanwhile, the "Aw Naw" singer set out to clear his name, just in case most folks don't get to reading the oh-wait-it-wasn't-him part of the report.
"I don't normally address gossip but in this case I will," Young wrote. "My name has been mentioned as a contributing factor in Blake and Miranda's divorce. That is totally FALSE. They are both my friends and I would not betray that friendship. Just wanted to clear that up. Love you guys. -CY"
"Trust was an issue for both of them," the insider said. "It went along with having to spend a lot of time apart. Rumors of infidelity put stress on them. Despite denials, even just rumors of cheating are still hard to hear."
In their official statement, the exes said, "This is not the future we envisioned and it is with heavy hearts that we move forward separately. We are real people, with real lives, with real families, friends and colleagues. Therefore, we kindly ask for privacy and compassion concerning this very personal matter."