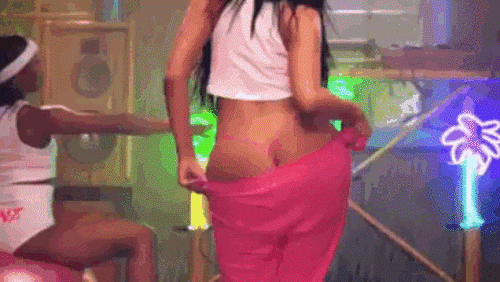 YouTube/Vevo
Despite receiving three MTV Video Music Award nominations this morning, Nicki Minaj believes she got snubbed—and she's not afraid to say it. 
The 32-year-old rapper was nominated for Best Female Video and Best Hip Hop Video for "Anaconda" as well as Best Collaboration for "Bang Bang," her tune with Ariana Grande and Jessie J. 
Still, that was enough for the outspoken singer who seemed to firmly believe that both "Anaconda" as well as "Feeling Myself" (her single with Beyoncé) should have been nominated for Video of the Year. 
"Hey guys @MTV thank you for my nominations. Did Feeling Myself miss the deadline or...?" the "Truffle Butter" beauty tweeted on Tuesday morning. "If I was a different "kind" of artist, Anaconda would be nominated for best choreo and vid of the year as well."
She continued, citing Ellen DeGeneres' spoof of the video as proof of the clip's impact. 
"Ellen did her own anaconda video and did the #choreo lol. Remember her doing that kick . Even mtv did a post on the choreo @MTV remember?" she wrote. "U couldn't go on social media w/o seeing ppl doing the cover art, choreo, outfits for Halloween...an impact like that & no VOTY nomination?" 
She also tweeted about the competition in the category, including Beyoncé's "7/11," Ed Sheeran's "Thinking Out Loud," Taylor Swift ft. Kendrick Lamar's "Bad Blood," Mark Ronson ft. Bruno Mars' "Uptown Funk" and Kendrick Lamar's "Alright," in addition to retweeting a number of her fans' angry sentiments. 
When the "other" girls drop a video that breaks records and impacts culture they get that nomination. ????????????????????????????????????????????????????????????????????????????

? NICKI MINAJ (@NICKIMINAJ) July 21, 2015
@NICKIMINAJ @MTV BETTA ANSWER RN!!! WHERES FEELING MYSELF?!? AND WHY ANACONDA ISNT NOMINATED FOR VID OF THE YEAR?!?

? Dalia Minaj? (@NickiMLoversXO) July 21, 2015
Anaconda and Feeling Myself should both be nominated for Video of the Year. @MTV ??

? roman (@RockstarRoman) July 21, 2015
@MTV so anaconda broke the VEVO record and it's not up for video of the year???

? Clark Kent (@eliefayadd) July 21, 2015