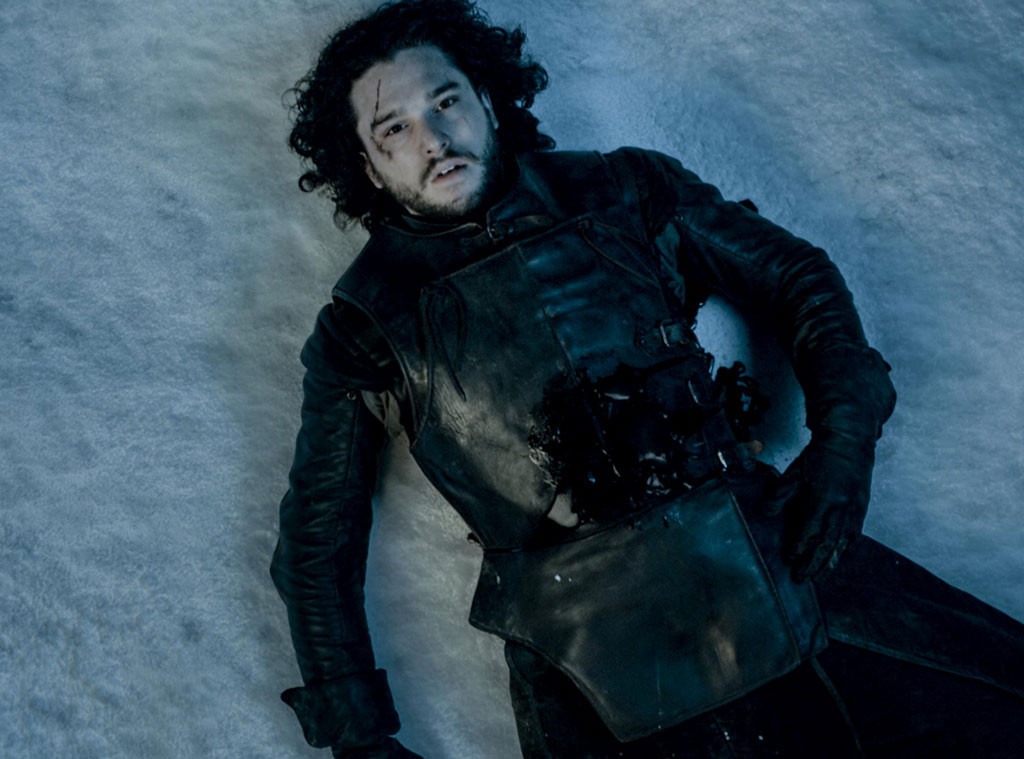 HBO
Sound the alarms, Game of Thrones fans...a major spoiler about the show might have just leaked!
But instead of getting angry at the internet, we're actually doing a little victory dance about this possible season six leak. Because it's about Jon Snow (Kit Harington). You know, that Night's Watchmen dude who was maybe probably definitely killed in the season five finale, but who we don't believe is actually, truly dead. That's the one!
We're just going to leave this massive SPOILER ALERT right here for you, so if you're spoiler-phobic, now's your chance to turn back. All others, please proceed and get spoiled to your heart's content!
Kit Harington has been spotted near the Game of Thrones set in Belfast. We repeat: Kit Harington. Has been spotted. Near the Game of Thrones set. In Belfast!
We're trying to temper our excitement, because this could mean a ton of things—Harington could be visiting his friends who are still employed on the show, he could be filming a flashback or funeral scene a la Tywin Lannister (Charles Dance), he could even just be taking a holiday in Belfast—but nope. Let's just jump right to the conclusion we're all thinking: Jon Snow isn't dead after all! And every single Game of Thrones cast member lied right to our faces. Seriously, all of them. But it's okay, we'll forgive them...just this once.
The Game of Thrones fansite Watchers On The Wall posted a bunch of paparazzi shots to Twitter of Harington arriving at the Belfast airport today (and on the same flight as his Game of Thrones costar Tom Wlaschiha, no less!), and fans are, of course, freaking out. HBO had no comment about the sighting, but Harington's proximity to Game of Thrones' season six production paired with the fact that he actually hasn't chopped off his Jon Snow hair yet like he threatened to do once his role was finished is making us all kinds of optimistic that we haven't seen the last of Jon on the show.
All pessimists who want to poke holes in this theory, you can see yourselves out. You won't be invited to our Jon Snow Lives! parties. We don't need that kind of negativity in our lives.