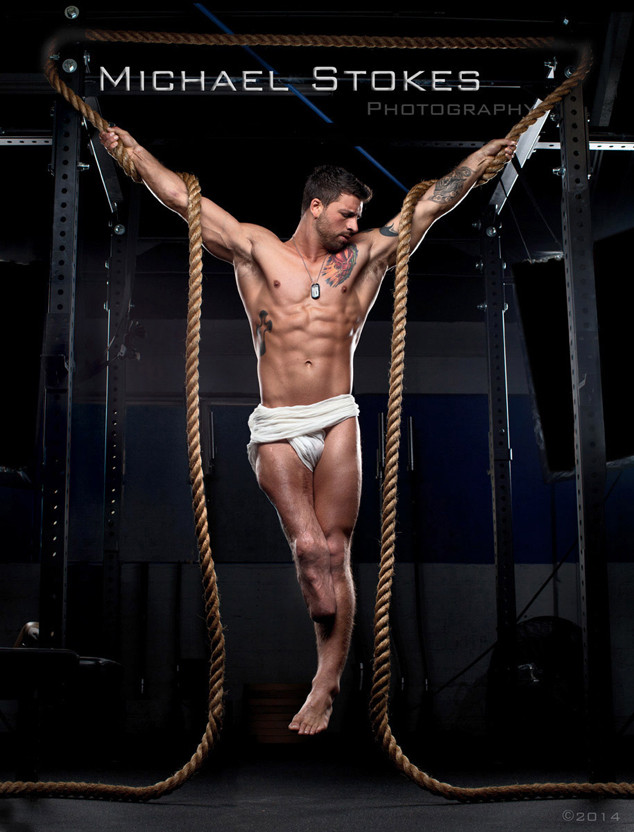 Michael Stokes
Michael Stokes wants you to see veterans in an entirely new light.
The Los Angeles-based photographer is making headlines for his project, a book featuring 14 Gulf War vets posing nude, and it's easy to see why.
Stokes has been hard at work on Always Loyal for the past two and a half years with one goal in mind: to inspire others by seeing "people who've been dealing with disability and injuries their whole lives."
The portraits display a staggering juxtaposition of wounded soldiers, showcasing every bit of their bodies in an undeniably erotic manner.