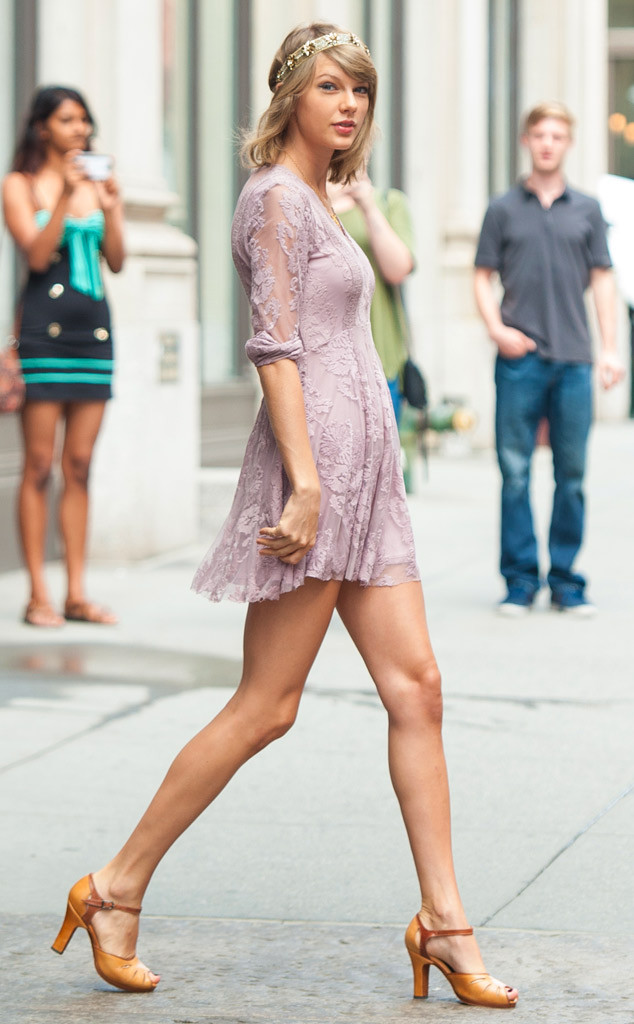 NorthWoodsPix / Splash News
It was only a matter of time!
Yes, Hollywood's Queen B and best friend to all supermodels, Taylor Swift is getting ready to launch her first fashion line.
Which is really not that surprising if you've ever seen her amazing red carpet looks and chic off-duty duds. She's got style, plain and simple. So much that she even wrote a song about it. And now the singer is going to use those sartorial skills with Chinese retailer JD.com. As the nation's largest e-commerce retailer, JD.com is offering Ms. Swift's newline exclusively online to its Chinese customers as well as a part of its U.S. Mall initiative, which provides customers with American goods.