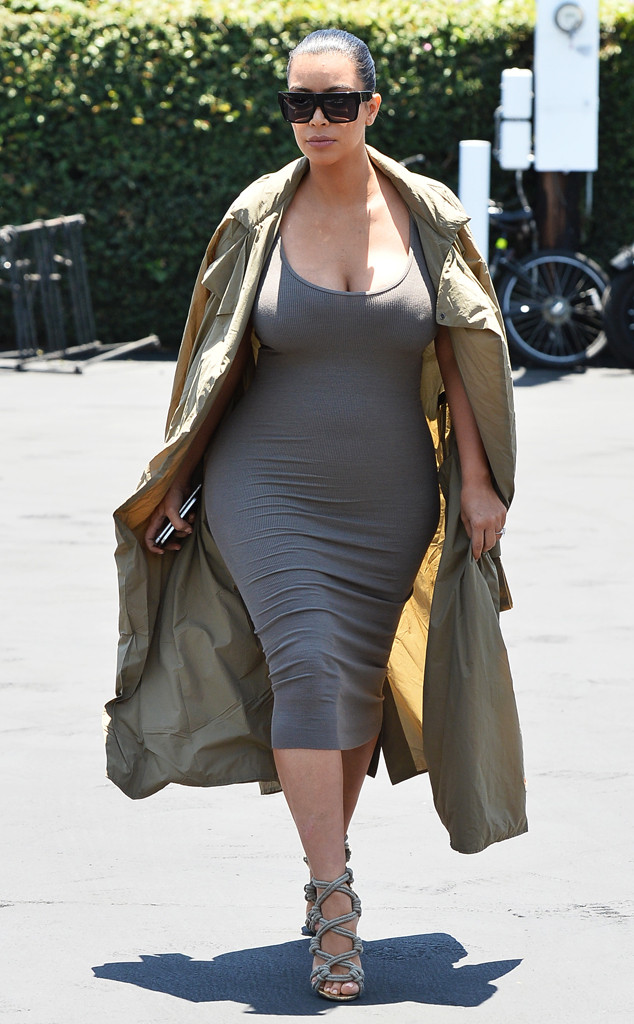 Photographer Group/Splash News
The truth comes out!
Another day, another batch of Kim Kardashian headlines, some of them true, some of them totally false. But the ones that appear to have given Mrs. Kanye West the most pleasure recently are those that claimed she...wait for it...had to be wearing a fake baby bump because the rest of her didn't "look pregnant" (whatever that means) at all!
"I secretly loved the rumors I was faking my pregnancy bc I was so skinny! LOL Well can't hide it now!" she tweet-laughed. "5 month (20weeks) and 20lbs up."
And Kim has never been one to camouflage a curve, so she's been proudly sporting that real growing bump of hers in her usual array of body-con outfits.