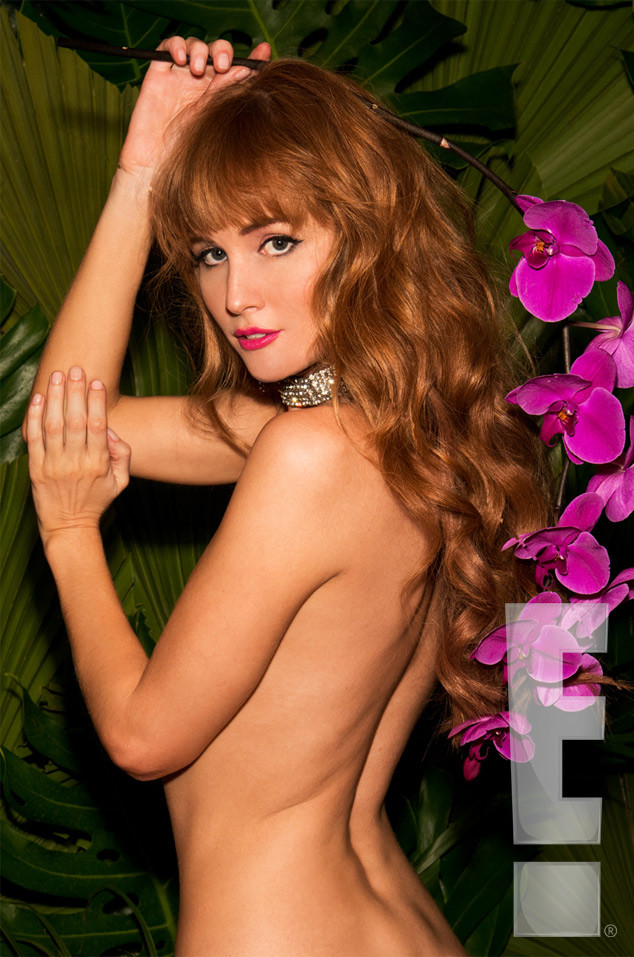 Courtesy Playboy/Sasha Eisenman
In the not-so-distant past, if someone had ever told me I would become a Playboy Playmate, I would have laughed harder than the always-giggling Kendra Wilkinson-Baskett used to on The Girls Next Door.
I was a fan of that E! series, sucked into the glamorous-yet-surreal world of Hugh Hefner's girls, Kendra, Holly Madison and Bridget Marquardt. But I hardly looked anything like them or other Playboy models. Those women typically had an overall voluptuous shape that has never resembled me.
First of all, I am a redhead (insert ginger joke here). And with a thin frame and a butt that no one has ever called very round, I am not at all a so-called "curvy" girl. I'm a B cup, which pretty much has placed me in the "flat" category when it came to centerfold-type girls.