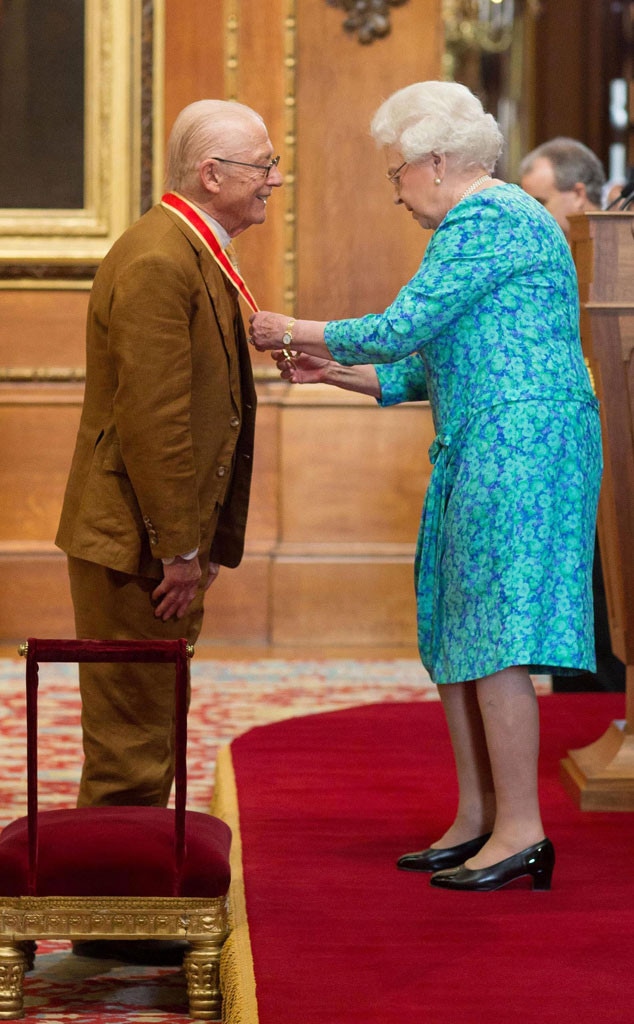 Press Association via AP Images
You can call Harry Potter and The Elephant Man star John Hurt Sir John Hurt now.
Queen Elizabeth II has awarded the 75-year-old actor a knighthood for his "services to drama." Accompanied by his wife, Anwen, Hurt received his honor during an investiture ceremony at Windsor Castle on Friday.
The actor is currently battling pancreatic cancer.
"I'm halfway through my chemotherapy and I've got a whole load of tests next week," Sky News quoted him as saying after the ceremony.
"It's extraordinary, I haven't lost weight or anything and I'm feeling good—it's crazy," he said. "My oncologist is extremely optimistic, as indeed I am, so everything is going really well."
Steve Parsons/WPA pool/Getty Images
He added that he regrets that his parents, who are deceased, were unable to see him receive his knighthood.
"I'm sure that's not a sentiment that's new by any means, a lot of people say the same," he said. "But it does make one inordinately proud."
The actor began his onscreen acting career in the '60s. He has starred in numerous TV shows and movies, mostly filmed in his native England. He received much praise for his portrayal of John Merrick in the 1980 film The Elephant Man.
Younger viewers may remember him better as Garrick Ollivander in in three Harry Potter movies. He made his debut in the first, Harry Potter and the Sorcerer's Stone, in which is character sells Harry Potter his wand at his store in Diagon Alley.
Hurt also played Kane in Alien, Max in Midnight Express, antagonist Adam Sutler in V for Vendetta and Professor Broom in Hellboy II: The Golden Army. He provided the voice of the dragon on the series Merlin and played the War Doctor on Doctor Who in 2013.
"Congratulations to everyone who received an honor today and huge thanks to all at Windsor Castle!" he tweeted on Friday.