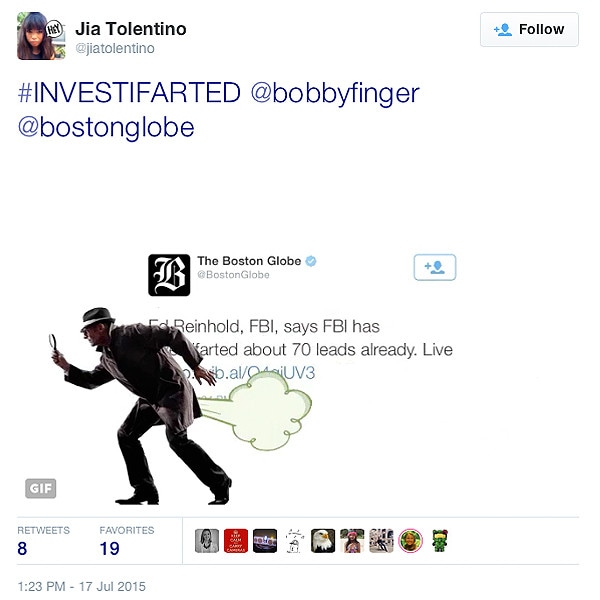 Twitter
The FBI really has a nose for justice. 
The Boston Globe blew the lid off the most secretive form of investigation the FBI uses to solve crimes: the investifart. 
Have no idea what we are talking about? Well, up until an hour or so ago, neither did we. 
The paper was live-tweeting investigators statements regarding the tragic shooting in Chattanooga, Tenn., which saw an attacker kill four marines. 
Everything about the Globe's tweets were straightforward and newsworthy until the accidental typo.
Wait. Let's read that again. The FBI INVESTIFARTED? How does one do that? And why do they have to investifart so many times?
The Globe later correctly tweeted the "FBI has investigated about 70 leads already," but the investifart tweet would remain there for the world to see, saying it is their policy to "not delete typographical errors on Twitter, but do correct #investifarted."
Twitter went bananas once news broke of the FBI investifarting, and the response and memes could not have been more perfect, including one from MSNBC's Rachel Maddow. 
We meanwhile will continue to wait for the FBI's investifarted results. 
The Internet went crazy over this Rob Lowe video too—watch!