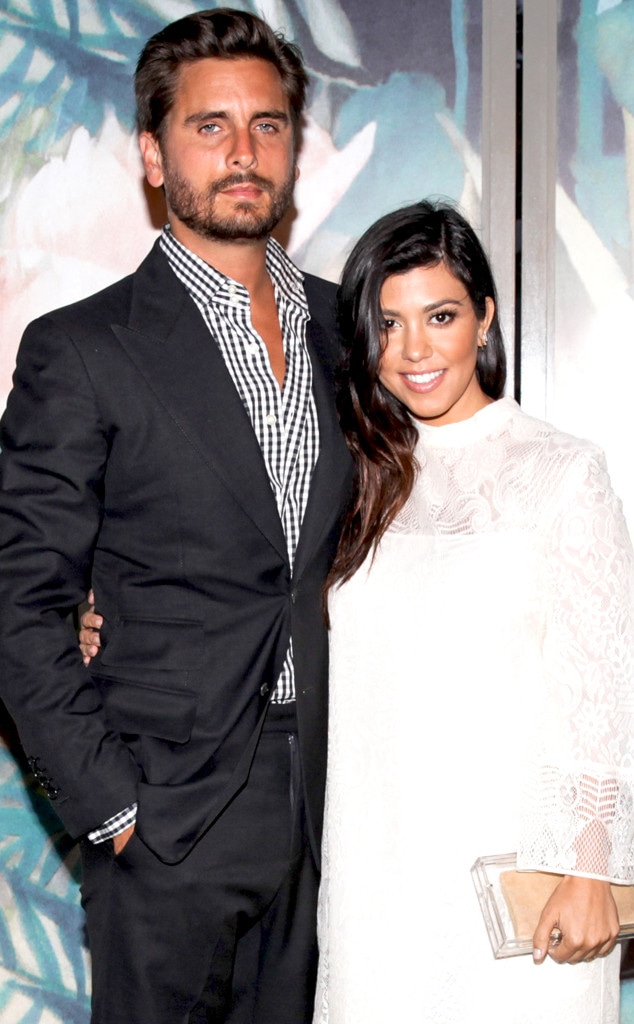 Angela Pham/BFAnyc/Sipa USA
Scott Disick's return to Los Angeles seemed to be a doozy.
The newly single star has been bouncing around recently following his highly publicized split from Kourtney Kardashian, but E! News has confirmed that Disick landed back in L.A. yesterday, and apparently a party was thrown at his new bachelor pad to celebrate.
People were spotted moving stuff into his $3.2 million Beverly Hills digs yesterday while pals like Love & Hip Hop Hollywood star Mally Mall and a bunch of unidentified women were photographed arriving to Scott's place for what seemed like a little soirée.
However, Disick wasn't present in any photos, so it's unclear if the E! star was even home while all of this was happening.
While the crowd may seem like a strange group of people to some, a source tells E! News, "Mally and Scott have been friends for a long time. Scott's in with a lot of hip-hop guys. He's friends with Fat Joe's crew, too," adding that, "Mally's a partier. That whole crew parties."
Meanwhile, Kourtney spent her day with their three kids, Mason, Penelope and Reign, at the Santa Barbara Zoo. The brunette beauty shared a photo from their fun day out on Instagram, posting a snapshot of a giraffe with the caption, "Zoo with a view!"
Disick's arrival comes on the heels of learning that he has canceled an appearance in Atlantic City this weekend. Scott "pulled the plug" on hosting Harrah's Pool After Dark Saturday, according to the event's Instagram page. E! News has learned the cancellation is due to a "last minute change in [Scott's] schedule."
Sources tell E! News Scott has been "telling friends he's doing good" in the wake of his and Kourtney's breakup, but he's "basically stopped communicating with everyone" which has prompted those close to him to worry that he's "gone off the deep end."
On July 5, Scott checked into a treatment facility after returning to the United States from Monte Carlo, where he was photographed partying and getting a little too cozy with an ex-girlfriend. E! News learned, however, the the father of three left the treatment facility after just a few hours.
The very next day, sources told E! News Scott was in Miami and had back to partying.