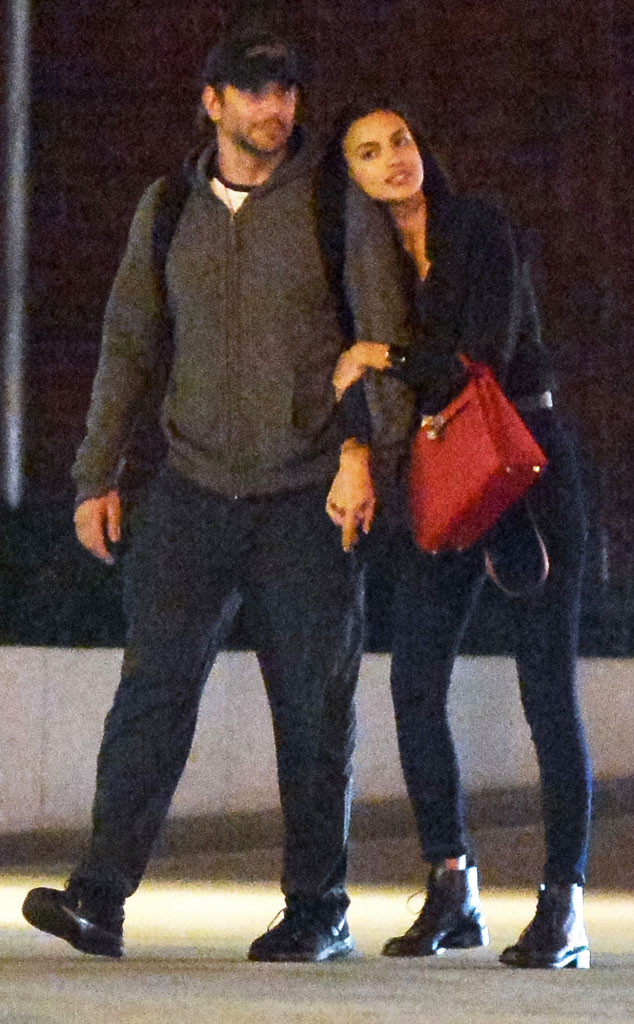 Teach/Moryc Welt/FAMEFLYNET
Bradley Cooper and Irina Shayk are still going strong!
The good-looking duo may be keeping a low profile as of late—well, as low as you can keep it considering how famous these two are—but E! News has learned that they're "still very much together."
We're told that they loved up twosome have been spending lots of time together in London over the past month while the actor is hard at work on his production of Elephant Man.
"They couldn't be happier with how their relationship is progressing," our insider gushed.