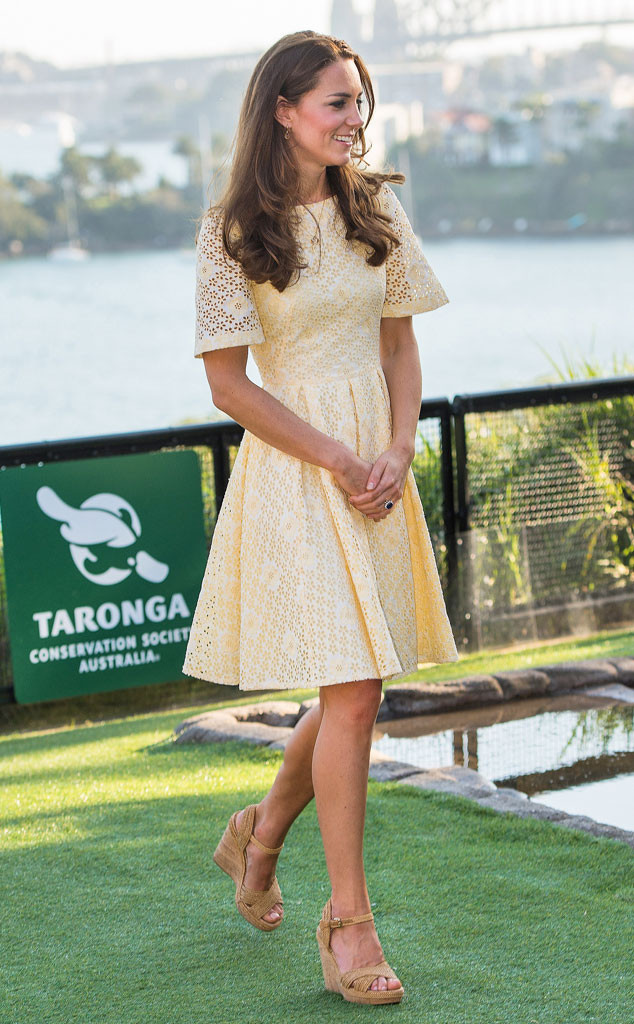 Getty Images
Tread lightly in those wedges, Kate Middleton.
The Duchess of Cambridge's style rarely goes unnoticed—ever heard of the Kate effect?—but as of late, one of her staple fashion fixtures has gone missing: Her wedges. The once integral part of Kate's footwear collection seems to be on an extended hiatus, and there may be a good explanation as to why.
"[Queen Elizabeth II] isn't a fan of wedged shoes," a source dished to Vanity Fair. "She really doesn't like them and it's well known among the women in the family."