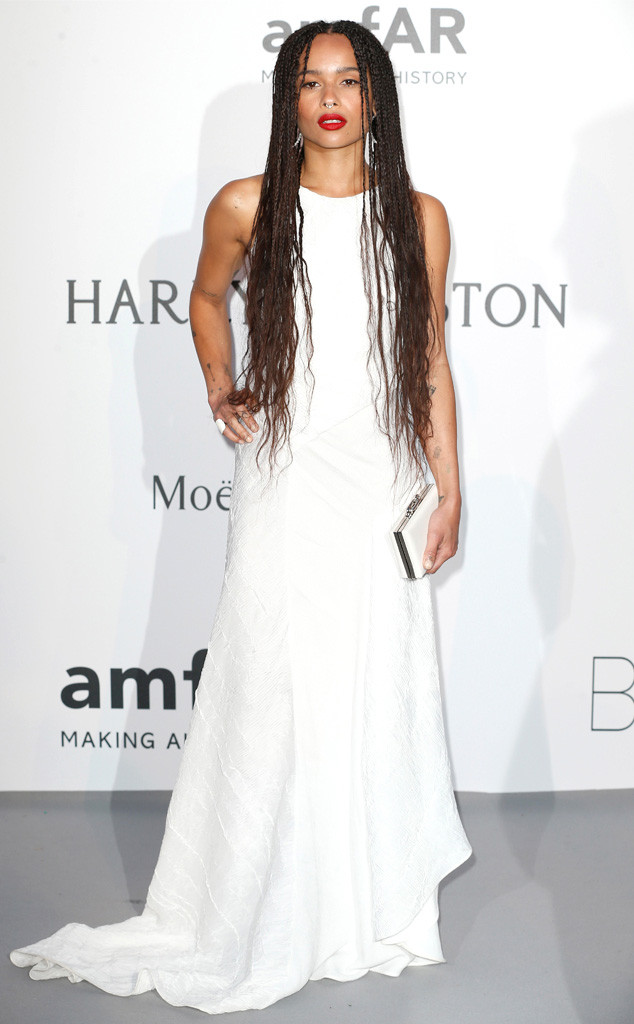 Ian Gavan/Getty Images
Zoë Kravitz is talented and about as stunning as they come, but...
The 26-year-old singer-actress has learned that, in Hollywood, her look isn't always what the casting agents have in mind.
"In the last Batman movie, they told me that I couldn't get an audition for a small role they were casting because they weren't 'going urban,'" Nylon's August cover girl told the mag about trying to get a role in The Dark Knight Rises, which came out in 2012. "It was like, 'What does that have to do with anything?' I have to play the role like, 'Yo, what's up, Batman? What's going on wit chu?'"
Kravitz's career has come a long way since, but even she admits that she used to compartmentalize so-called white and black culture when she was younger.