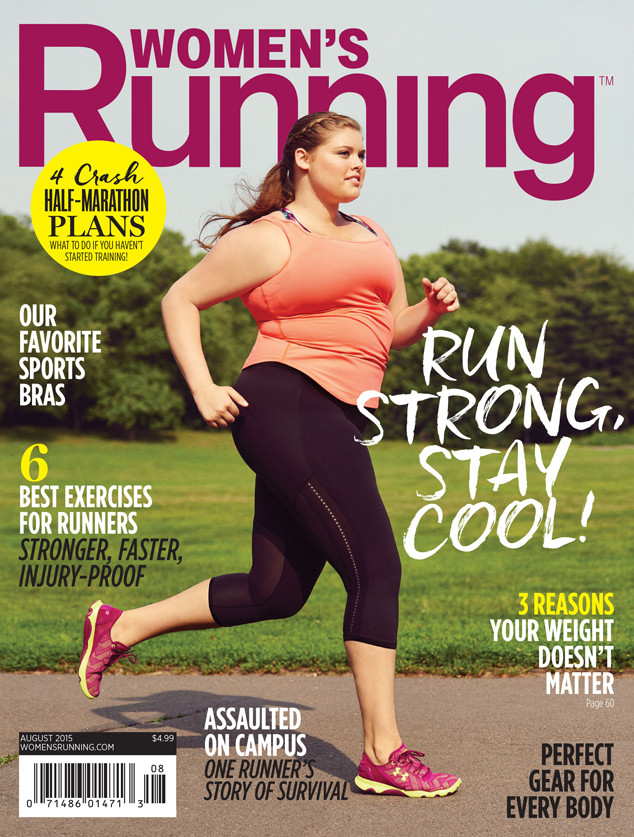 James Farrell
Another month, another fitness magazine with a teeny-tiny model or actress on the cover.
But not this time. For its August issue, Women's Running went with a model whose curves prove that a runner's body comes in all shapes and sizes. And no one was more surprised than the cover girl herself to see it!
Meet Erica Jean Schenk, the 18-year-old, size-18 stunner whose groundbreaking cover is making headlines.
"I had no idea I was going to be on the cover! I was told afterwards [after her photo shoot] that I would be on the cover," Erica told E! News in an email interview. "I was initially stunned. I thought it would be a big deal but it turned out to be a MUCH bigger deal than I thought it would be!"